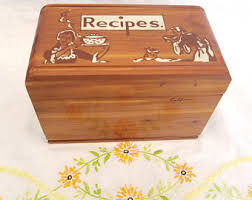 HeatCageKitchen's Favorite Recipes
Want the recipe? Here it is!
I've started this page to post some recipes that I've either talked about, featured or published previously on HeatCageKitchen, as well as some of my other favorites.
A scanned PDF file of the print from one of Dr. Hotze's websites. The recipe is no longer hosted there, but I've got a copy of it for you, ready to print. A longtime favorite, and ready for you to make as well. NOTE: Erythritol also works, instead of the more expensive Sweet & Natural. I haven't tried any other sweeteners with it, but if you try another natural sweetener, please let me know what it is and how it worked.
Scanned copy of my favorite treats, vegan and allergy-free. From the first Babycakes book, this is an easy recipe with just a few ingredients. There are a few specific steps, so read the recipe first. Serve these for breakfast, dessert, or as a snack. There's no refined white flour, refined white sugar, or anything else that will give you a headache. No eggs, dairy or wheat means no allergic reactions.
A gluten-free and, if you like, sugar-free cake recipe intended to use up some Meyer lemons. Made with almond flour, it is utterly delicious and well worth the trouble. Try it for your next special event, or just because you want some. (NOTE: sugar-free version utilizes erythritol.)
My favorite sugar-free BBQ rub, from an old issue of Martha Stewart Living magazine. (It's also in the accompanying MSL "yearbook.") If you have some fresh thyme, it's great in this recipe. Published as a "Good Thing," it does not appear anywhere on her website and is not listed in the recipe section of the magazine. So get it here!
I started making this recipe more than five years ago–I love it! Tahini is a sesame paste that is available in larger grocery stores in the international aisle; some health food stores and specialty grocery stores also carry different brands. ALWAYS read the label, and make sure it's 100% ground sesame. Many brands will come from overseas, but there are also brands that are grown and processed in the US. You only need a little, so this expensive ingredient will go a long way. If you prefer, you can cook your own dried chickpeas overnight in the Crock Pot; just add water, more than just to cover, and set it on "low" for 12 hours. One can equals about a cup and a half of cooked beans.
The easy salsa that got me interested in Anaheim chili peppers. Use oranges or grapefruit, or a combination of the two. Green onions from the garden are also a great addition to this fruity mixture that's great with chips or just eaten with a spoon. A simple introduction into great Tex-Mex cooking, from the book The Well-Filled Tortilla Cookbook by Victoria Wise and Susanna Hoffman, c. 1990. One of the books that makes my parents cringe. . .but the food is good, real and easy to make.
Herb Recipes
An updated recipe for Herb Jelly, given out at the lecture on 6/18/2015. It's great for cheese and crackers, and makes a glaze for roast and grilled meat.
A PDF file of multiple herb resources you didn't even know existed! Plus several recipes including pesto, Herb Butter, Herb Vinegars, Herb Infused Salt and other interesting recipes that you might not find on The Food Network. (Apologies for my pen marks; I wasn't thinking.)
Pizza!
The new Quinoa Pizza Crust recipe from CookingLight's Simmer and Boil blog. Tested and approved by the HeatCageKitchen taste testers, and reviewed. Featured in Pesto and the Quinoa Pizza.
A quick-mixed, thick crust waffled pizza that you can make in the time it takes a pizza delivery to arrive. Just add cheese, pizza sauce, and everything else you want, stick it under the broiler and you're eating pizza.
A yeast-and-rise dough, which also works with gluten-free flour. From the fantastic and fun cookbook Will It Waffle?, get your rolling pin out and get waffling!
My favorite pesto recipe, from Italy's All-American girl, Giada de Laurentiis. Featured in Pesto and the Quinoa Pizza.
Easy Recipes
A quick, easy cake featured in The Two Bananas with just five ingredients from Elena's Pantry.
The reason I grow basil and make pesto with it–this soup. I started making it regularly in 2010 after getting sick with a horrible flu bug and needing something besides fast food. I've been making it ever since. Quick and delicious, with enough for two big bowls, or take it with you in a Thermos. My favorite Nigella Lawson recipe!
A wonderful throw-it-together meal that goes into the oven (or toaster oven) and makes dinner for two in about an hour. One of the featured recipes in a post on December 16, 2014. A crazy-good recipe that tastes like nothing else. Perfect for a cold winter's evening, but good anytime, and a perfect recipe for baking in a countertop oven.
A delicious and simple salad dressing from Martha Stewart's Living the Good Long Life. While not a cookbook, there are a number of recipes scattered throughout the advice on health and wellness, as well as things like caring for an aging parent and end-of-life issues.
A microwave version of the classic Italian "Hunter's Stew" ready in 30 minutes, using a 1-pound packet of tasty boneless, skinless chicken thighs. From Everyday Food: Light book, page 325.
One of the last recipes from the monthly issues of Everyday Food from Martha Stewart Omnimedia. Wrote about it when I made it in Au Revoir, Everyday Food (Part 2) in 2012, the last time it was in print. The article was called "Sheet Pan Suppers." It's a delicious dinner that you just toss onto a baking sheet and put in the oven. The little bit of dried cherries really sends it over the top.
For the days or nights you just want something to eat out of a bowl, Rapid Ragu fits the bill. Rich with wine, caramelized onions, lamb and pancetta, or bacon, this is tasty comfort food that takes about 30 minutes to make. (Substitutions listed.)  It's "gluten-free," but definitely not low-carb.
A simple, easy, and amazingly tasty cranberry condiment for your holiday dinner, or anytime you want some. Make it exactly as-is before you try doing something different. I highly recommend that you use sherry vinegar if you can find it. I've found it in a number of places, including Cost Plus World Market, just look around and ask. It's also easy to make sugar-free, using the alternate sweetener of your choice. First, you taste the sweet, then you taste the heat (from the fresh ginger, it's not a pepper-burning hot.) If you're hosting a Thanksgiving dinner or going to a potluck, make plenty, you'll need it.
AKA The Soup of Enlightenment. The one, the only. . .the favorite way to use up some leftover Thanksgiving ingredients the next day. WARNING: It is not gluten-free, and when I tried using Bob's Red Mill Gluten-Free Flour. . .I made a hot mess with it (read all about it!) I may try it again one day, this time without the potent Sangria, and maybe a different type of GF flour. Until then, this is the only way to make it, and if you're going to splurge, this is the recipe to do it with. The turkey stuffing becomes little hot dumpling balls, then the rest is turned into a rich, creamy soup. You put the hot, crispy dumplings into the hot, chunky soup, take a bite, and reach. . .enlightenment. Delicious.
Waffles
The most delicious recipe for falafel ever–from a waffle maker! From the fun cookbook Will It Waffle? This was the first recipe I tried, but will not be the last. I made my favorite Five Minute Hummus to go with this, but there is a recipe for the author's hummus as well. Whichever recipe you use for hummus, these hot, crunchy treats will not disappoint.
Gluten Free Waffles from The Joy of Gluten Free, Sugar Free Baking. Uses nut flours, but requires some heavy duty mixing. I didn't have pecan flour, so I just used all almond flour–and they're pretty good that way, too.
If you're not a gluten-free person, this simple recipe for non-gluten-free Whole Wheat Waffles for two is easy and fast. From The 20-Minute Natural Foods Cookbook by Sharon Claessens. (From the Make It Fast chapter. Bonus recipe for Creamy Cheesy Scrambled Eggs.) I have made these before, back in the day. Pretty simple and easy.
Another non-gluten-free waffle recipe from The 20-Minute Natural Foods Cookbook by Sharon Claessens. (Bonus recipe for Cooked Rice Breakfast for two.) This is from the chapter on Make It Ahead, using cooked brown rice. Makes four servings. (One of my favorite recipes that I used to make when I did consume wheat.)
A gluten-free, vegan alternative cornbread recipe. It requires corn meal AND corn flour and is pretty good. You'll use rice milk in place of the dairy milk, with apple cider vinegar to turn it into "buttermilk." However, I used almond milk and it worked fine.
Almond-flour-based chocolate cake recipe for two that takes just a few minutes to mix and microwave, with a rich chocolate taste you won't believe is healthy.
A quick and healthy version of the heavily-sugared and potent coffee drink from the very famous Seattle coffee shop. Easy to make any time of year with just a few ingredients.
An easy Paleo breakfast with sweet potatoes and pork sausage. Featured in the 1/27/16 post, Paleo Breakfast Pie (from the Crock Pot!)
A recipe from 2006's Barefoot Contessa At Home, this warm and hearty lentil dish is as easy to make as it is delicious. Featured in this post.
A quick and easy bread recipe from Elena's Pantry that's gluten, dairy, yeast and soy free, low in carbs, and uses just five ingredients.
From Martha Stewart's Dinner At Home, page 17. A fast, delicious side dish that will quickly become a favorite. Featured in The Cool Post.
From Martha Stewart's Healthy Quick Cook, page 105, another tasty side dish that earns its place in the dinner rotation. Featured in The Cool Post.
A sweet, but spicy, frozen dessert that you won't forget. I make it sugar-free, but you can also use a half cup of sugar. (Results vary with alternative sweeteners such as stevia and agave syrup; I have not tried them.) Featured in The Cool Post.
From the July/August issue of Hobby Farms magazine, a veggie kabob to grill alongside the rest of your outdoor meals. Featured in The Cool Post.
An unusual vegetarian dish that's perfect for Thanksgiving, or anytime you want something different. A little extra work, and requires fresh sage. If you like quinoa, this is a dish for you. Featured in the post of the same name.
Slow Cooker
Make your own pizza sauce and freeze it for pizza night! From Foodie with Family, you can put this in your slow cooker and stir every 30 minutes. It's really easy to make, freeze, and have pizza whenever you want. Tastes better than canned or jarred. Featured in Let's Make Slow Cooker Pizza Sauce!
A delicious slow cooker recipe that could be your next comfort food. From Lisa Lin at Healthy Nibbles & Bits.
Printable PDF file of the recipe featured in Summer Simmer: The Crock-Pot. Rich, delicious chocolate custard that you can make in the CrockPot anytime. Uses almond milk, baking chocolate, cream, eggs, and sweetened with either Swerve/erythritol or Splenda.
Einkorn
Recipe from LiveSimply, how to make real bread with einkorn wheat. Mentioned in my blog post, The Einkorn Affair.
Another einkorn recipe I've tried. This lower-gluten brownie mix is baked in a skillet and has chocolate chips!
I made this one day for BF and he went bonkers. It's pretty simple once you assemble all the ingredients and get started on it. You really can have this in about 30 minutes.
Featured in the Casa Chorizo post, this simple recipe needs just a food processor, unless you buy ground pork. Then you just mix it up. Note that the recipe is for HALF a pound of pork. If you use a whole pound, double the spices.
Featured in A Tale Of Cheesecake, this is the first recipe from Jen Fisch's Keto In An Instant. Takes an hour for prep and cooking, and 4+ hours of cooling in the fridge.
The second featured recipe from The 30-Minute Low-Carb Cookbook by Pamela Ellgen. also featured in A Tale Of Cheesecake. This cheesecake is ready in about an hour.
The first recipe in The Soup Post. Warm and tasty, vegetarian, keto, and easy to make.
The second delicious recipe in The Soup Post. Make this with just a few standby ingredients and either fresh or frozen cauliflower.