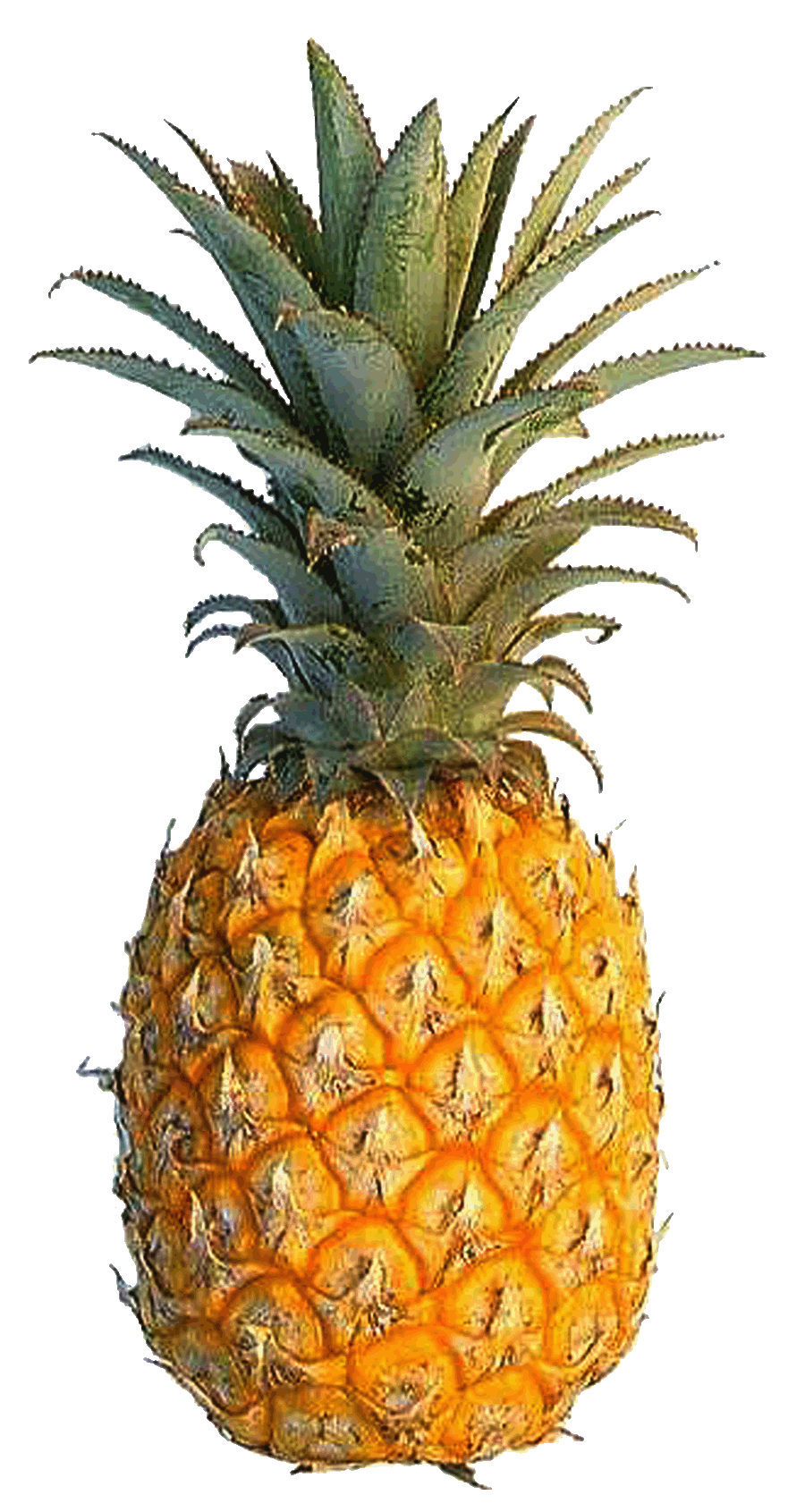 In This Edition of HeatCageKitchen
Good evening, Dear Readers:
This being Memorial Day weekend, many people are getting ready for the first official holiday of summer–even if they're still dealing with Old Man Winter. Sorry about that!
I've had an up-and-down week, and now I'm a bit cranky. While I was happy about the six interviews I had this week with some good feedback, yesterday my browser crashed, and I had to install something else. A couple of other things have gone wrong, making it worse. Then I went looking for something and could NOT find it no matter how hard I tried. But I found it today, just in time for summer.
Please remember that Memorial Day is not about cookouts, beach trips and parties. It's a remembrance for the service men and women who have fought and died on behalf of America. While there isn't anything wrong with having a barbecue, the real meaning of the "day off" is somber. There are a number of men and women who didn't come home, and many more who are stationed overseas and won't be able to make that barbecue. While I do occasionally comment on Facebook that I love the Marines–and I do–the day is not just a "day off." Thank you to all the US service personnel who work everyday for the defense and betterment of this country.
Now, if you are planning a barbecue, I can offer a little something–a quick-to-make barbecue rub from the pages of Martha Stewart Living magazine, August 2002. (I kept thinking it was earlier in the year.) It wasn't in the recipe section–it was a Good Thing, so that recipe wasn't on the website (not that I could find.)
Me and the GER had started dating, and we were doing the entertaining at each other's place. He used a barbecue rub that had sugar in it, and while I consumed it, I was lucky enough to find this recipe for the next barbecue. I have been making it every since, and always have some in the pantry. In a bowl, combine the following:
1 cup chili powder
3 tablespoons paprika
3 tablespoons finely chopped fresh thyme leaves
2 tablespoons coarse salt
2 tablespoons garlic powder
1 tablespoon freshly ground black pepper
2 teaspoons ground cumin
1 teaspoon cayenne pepper
Keep it in an airtight container at room temperature.
This rub is not hot, and best of all–no sugar or weird chemicals! It gives a wonderful smoky flavor to beef, chicken, pork (especially baby-back ribs) or anything you want to put on the grill. Don't know what it would do to, say, pineapple wedges, but that's your call if you're of a mind to do that. Couple it with some sugar-free barbecue sauce and you're in business.
After I'd moved in his house, though, for one 4th of July I'd bought some baby-back ribs at Central Market, did the rub and sugar-free barbecue sauce, and he said they were the best ribs he'd ever had! Of course, he also asked me to get some sausages while I was at CM, and I got some of their delicious chicken sausages, which he in turn burned to a crisp. GRRRRRR. . . .
Yes, it's good. Even the GER likes it. I haven't decided if I'm going to do the barbecue thing, but if I do, I'm just going to get some chicken leg quarters and put them in the toaster oven, even though I have an Old Smokey charcoal grill. It's great, I just don't feel like messing with it. Maybe for the 4th of July.
I also happen to have some fresh thyme, so I want to use it to make more of this stuff. The rub lasts forever, long as you keep it in that airtight container.
Now from another blast from my past. Don't worry, it's not an ex-husband. That's a different blog, right?  🙂
When you're unemployed, you have a lot of time to think. This can be an asset or a liability, especially when you're on your own. Recently I signed up for a free month of Amazon Prime. I needed something, and with the free shipping it was cheap.  This week that trial period ended, and yes, I remembered to cancel it–I put a reminder on my calendar. Gone until the next time I can sign up for it–like, when I need something with free shipping. Might be a while.
This week I remembered a cookbook I bought when it was new, and wondered if it was even available. Well, surprise, it sure is. My original 1982 copy was falling apart and really beat up, and I tossed it. Today its replacement arrived. It's got a bit of cover wear, but the pages are clean and the binding is tight. Almost new, and for $4, and no shipping, it was definitely a bargain.
The old book is called The 20-Minute Natural Foods Cookbook by Sharon Claessens. It was one of the first cookbooks I ever owned, and when it was new I was married about a year. . .the first time. Ms. Claessens actually had several cookbooks in the 1980s, and one in 1997. I had this one and her 1985 Lose Weight Naturally Cookbook, which I used until the mid-90's, when someone asked me for it and I never saw it again; I probably gave it to her, I don't remember. I had some favorite recipes in that one, but I'm not buying it again.
No, I'm not on an 80's kick. While I do listen to online radio stations (i.e. Pandora, iHeartRadio) that feature 80's music, I also listen to classical piano, jazz piano and smooth jazz. While I'm driving, it could be any toe-tapping stuff, but mostly Def Leppard and The Monkees. I don't want to fall asleep, either.
See, my parents were avid readers of Prevention magazine, back when it was about health and wellness, and didn't have many pictures in it. I subscribed and loved it, but I dropped my subscription about 1999, when it was clear the magazine became more about prescription drugs than actual health and wellness and the recipes were becoming awful–frozen hash browns and canned salmon? (They now have a sex column, but nearly every magazine does, except Martha Stewart's magazines. For now.) But I got on Rodale's main mailing list, and I got every mailer for every new book out there; never mind how many I bought, and some, I still have.
This book I received today was a favorite, even though many of the recipes use a lot of bread and wheat flour. Pita bread is, far as I know, normally white bread, and in the early 80's, well, healthy ingredients were difficult to find, especially in New Orleans. Whole Foods was a little bitty store in the French Quarter the size of a 7-11. I don't remember how I finally found something called agar-agar, which also goes by another name I can't remember. That's a vegetable gelatin used to thicken up stuff in a number of her recipes. I was so happy the day I found it, and made that Blueberry Peach Pie on page 110, or the beautiful Strawberry Pie on 111 that's pictured on the front cover.
Now, what to do about the Prebaked Granola Shell that goes under the pie? Well, I think since it's only a half cup of whole wheat flour, I can likely replace it with ground flaxseeds and have much the same result. Maybe I'll try it this summer–assuming I can find agar-agar, or whatever it's alternately called. It's available in health food stores and Asian groceries. I have a health food store nearby in Nassau Bay, and a Hong Kong Market about 10 miles in the other direction. There are a myriad of health food stores in Houston, I'm sure someone knows what it is. When I get ambitious enough to make this again, I'll go looking for it. Right now. . .nah. Even though the fruit part of the pie is really delicious.
I think I can Wheat Belly-up some of the recipes that call for flour. Maybe not all, but some. But that's why I have Dr. Davis' books.
Irony alert: Rodale also publishes Wheat Belly.
I should point out that there are no pictures IN this historical, 32-year old book like cookbooks you buy now. There is a (dated) picture of the author on the front cover with the Strawberry Pie, some stuffed bell peppers, some drinks (I'm guessing the Citrus Medley on page 102), roasted chickens, bread, muffins, and some assorted green stuff. It's a very plain layout with recipes divided by type, preparation time and meal (breakfast, lunch, etc.) Some are 20 minutes or less, like the Pineapple Frappe, some take longer, like soaking beans or baking bread.
I made the Lemon Squares on page 165 many times, and to this day, Neighbor K saves me one when they are leftover from an activity at work. Granted, the ones Ina Garten makes are good, too, but this recipe was. . .my first. However, I've never made that Walnut and Raisin Pie on page 164.
Mark Bricklin was the Executive Editor of Prevention at the time, and he described the changing times that were happening.
Wait–what's a typewriter, again?
Because stay-at-home women were becoming less common, healthy, home cooking was becoming less of a reality. From the foreward: "There must be a better way, we think every night, but the solution seems forever to elude us." This book, Mr. Bricklin opines, is "the 'better way' we have all been seeking. It is a bridge between the reality of our frenzied lifestyle and the ideal of honest, natural foods that taste good and are good for us."
Mark Bricklin still writes for Prevention, too, but I only found one article on the website. He's promoting the idea that diabetics should avoid fat, but doesn't say anything about the very starchy white-flour buns that you get in a fast-food place. DUH–diabetics need to watch their SUGAR, and that bun is basically a sugar overload. I see nothing's changed much there.
OK, enough of that. . . .
Some of my favorite recipes included Pineapple Chicken Mozambique, which is also on the back cover of the book, and Chicken with Cashews and Snow Peas. Another favorite is Spaghetti with Garlic Salmon Sauce, which is how I started buying canned salmon. Mind you, it was REALLY expensive back in those days, like $5 or more or so a can. It also calls for red salmon, as I am noticing, but I've always bought pink salmon in the can, especially since it's like $2 or $3 now. . Add 3/4 pound of whole wheat spaghetti, egg, parsley, olive oil and 10 cloves of garlic, and you're ready to fight off vampires. Actually the garlic isn't strong since you cook it first, and you don't crush it. Maybe I'll make it again soon for old times' sake with some gluten-free pasta.
Oh, I remember this one, Turkey with Peppers and Tomatoes. I made that once for The E Man, and I called it "Wild Turkey Surprise." I couldn't resist. Maybe I'll make that again sometime, maybe for lunch, or when the GER comes over for dinner. Maybe I'll tell him it's "Wild Turkey Surprise, too." And –guess what? It's gluten free!! Oh, wait, no it isn't–you dredge the pounded turkey breast in the flour. OK, use something else, like almond flour, garbanzo bean flour or regular gluten-free flour, and now it's gluten free.
I never tried something called "Creamed Tuna and Peas," and all these years later, I still won't. Anything called "creamed," no thanks.
I also learned to make mayonnaise with this book, although today I prefer Suzanne Somers' recipe in her first cookbook. There are many recipes for sauces, dressings, side dishes, desserts, and make-ahead stuff like brown rice and cooking beans.
Since it's getting on summer, here's another blueberry recipe I liked from page 110.
Blue Gingham Yogurt Delight (Makes 2 servings)
1 cup yogurt
1 cup blueberies
1 ripe banana
1 teaspoon honey
1/4 teaspoon vanilla extract
Dash of grated nutmeg
Place chilled yogurt in serving bowl. Wash and add blueberries.
Quarter banana lengthwise, then slice into bowl. Pieces should be similar in size to the blueberries.
Add honey and vanilla, and stir to combine. Dust with a little nutmeg and serve
What to make first? I dunno–whatever I feel like making that uses ingredients I have already.
This book has over 300 kitchen-tested recipes that are simple, pretty healthy, and most that I've ever enjoyed are also tasty. Sure, it's old, but when you just want some food, do you care how old the recipe is?
That's all for tonight. Please have a safe and enjoyable holiday weekend.
Happy Dining!