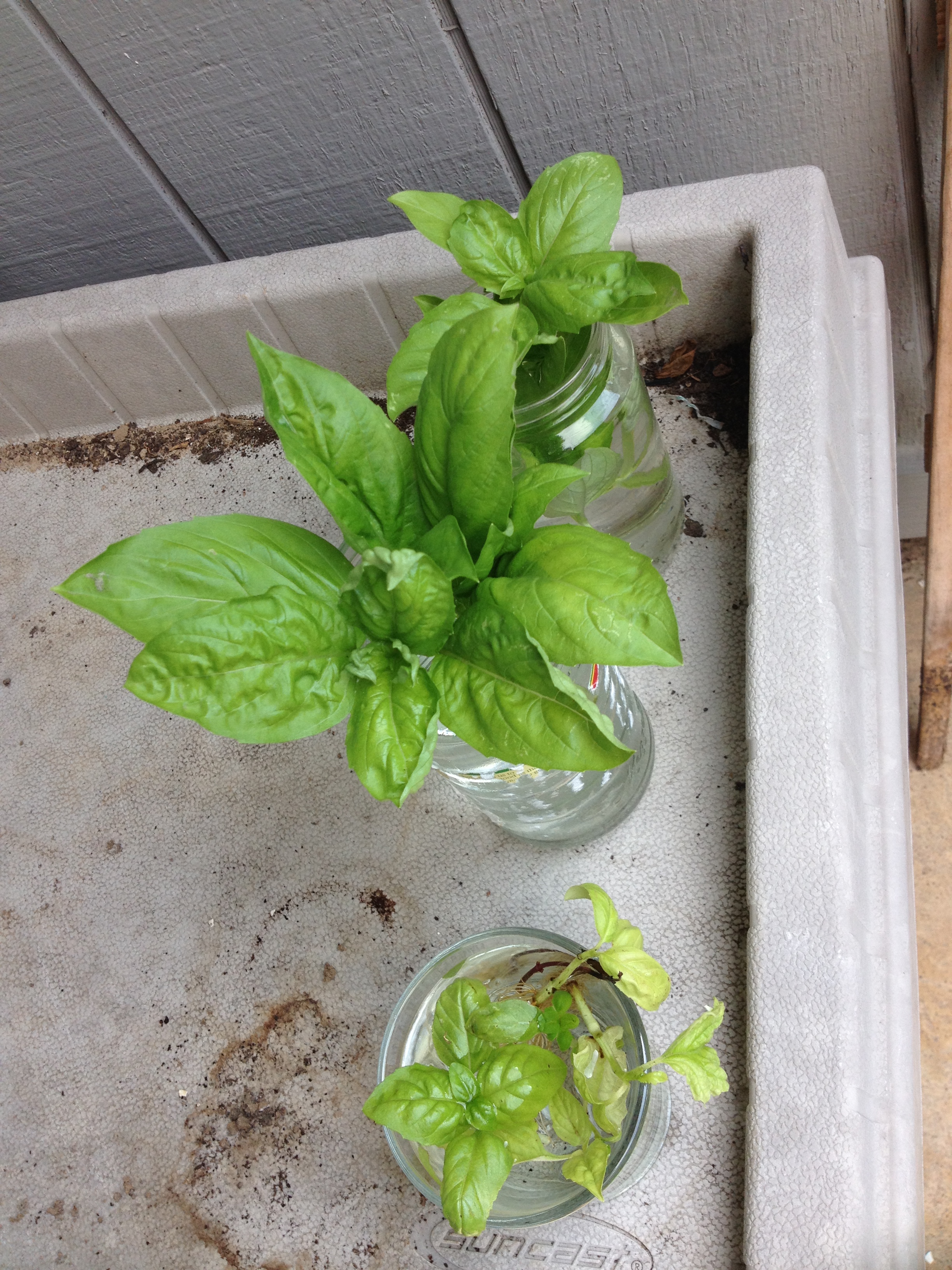 The slightly late catch-up post
Happy Friday, Dear Readers:
Well, I'm sorry it's been 11 days since my last dispatch. I've been busy, and not on foodie things. I've got three posts in the draft folder that are waiting for me to do research, one involves chatting with a friend of Neighbor E.  I'm getting there.
Friend of the blog AC came over again last night. She was having a bad day, and I pretended to be mad that she was "late." I wasn't really mad, and she wasn't really late. I'd done so much tidying up yesterday, and she'd taken a wrong turn somewhere, hence her thinking that she was "late." I actually finished everything, and I was ready to start ironing if she didn't show up soon, just to keep the housekeeping momentum going for a while. I fixed a holder she has for her Windows phone, it's sort of a frame that clips on to her belt. One of the corners broke, and I repaired it with the single girl's new BFF: Gorilla Glue. I think the holder may out last the phone, but we'll see.
Neighbor E gave me this item the other day, because it was sprouting. Care to guess what it is?
No, it's nothing bad–this isn't Huffington Post, you know. I'll give you a hint: it's on my list stuff I hate and won't eat.
Give up? It's a big, red BEET. Yuck. Neither E nor I like them, but guess what? AC loves beets–so I will attempt to grow it for her.
Looking for the beet thing, I also found this article on 15 different veggies you can re-grow like I've done with celery, lettuce and green onions.  I still have a little lettuce that I will cut and eat soon, but the GER reminds me that lettuce is a winter crop, so I don't know how long it will keep growing back. Cilantro, unfortunately, doesn't grow well here in south Texas, and I've tried, because I love cilantro, too. Anyway. . . .
We had some chili I made in the Crock Pot (nothing to write home about) and Nigella Lawson's Chocolate Olive Oil cake, made with SomerSweet. Gluten free AND sugar free, and it came out just right.  The chili recipe called for  <cough> beans and a 12 ounce bottle of light beer. I really didn't want a six-pack, and wondering where I could buy one 12 ounce light beer to add to the pot. And then it hit me:
Beer. Is. Made. From. Wheat.
That little item would really invalidate my otherwise gluten-free dinner. So I used chicken broth, and added a half-cup of wine and a couple shakes of Chipotle Tabasco. I'm thinking next time, add 12 ounces of red wine, and a shake or two of Chipotle Tabasco. Although that might change the low carb nature of the chili. . .or, maybe I'll never make it again.
Well, anyway. . . .
Texas, and particularly Houston, has had some wonky weather lately, as you may have heard, but we've had no flooding in my neck of the woods. (The mosquitoes are readying their ambush.) I almost feel guilty when I escape a disaster like that, having been through it a few times, because I know that someone else took the brunt of it.
I haven't forgotten the recent pictures of terrified horses being led through the deep flood waters to safety at the hands of helpful, concerned horsey-loving Texans. I'm a cat person down to the bone, but I would certainly be happy to help out a horse who needed a way out of the water.
The north side of Houston got hit again overnight, but down here in the Clear Lake area, there was some rain falling down in the HeatCageKitchen garden. I've only been out on the bike a couple of times recently, preferring to stay in and use the kettle bells, and binge-watching either Hot In Cleveland (all of them, again) or my newest discovery from PBS, an Australian production called Miss Fisher's Murder Mysteries. It stars a gorgeous actress named Essie Davis (I know, who?) and an ensemble cast that brilliantly brings the stories to life, much like they do in Sherlock. I don't know why I'm interested in mystery-police-drama kinds of things, but I am. This one is about a "lady detective" in the 1920's in Melbourne, Australia, complete with jazz music, fabulous fashion, a fancy motorcar and a very nice house with servants.
There is the final season of the BBC police drama New Tricks I haven't seen yet, and the library has it, I just have to order it. While the Houston PBS station runs season 1 of this Aussie jewel, I am binge-watching season 2, thanks to the Harris County Library System. I even checked, and the Jefferson Parish Library System in Metairie, LA has the Aussie series, and I've informed two member friends there that they should request the DVDs and watch. A bit R-rated, so it's not for kids, but if you like that sort of thing, find Miss Fisher's Murder Mysteries and try to watch them in order, if you can. (Don't forget about inter-library loans–ask, and you shall, eventually, receive.)
Last weekend was our monthly district meeting, and I asked LK if she'd like me to bring anything; she said, "if you want to." So I baked up the Lemon-Poppyseed Tea Cake from the first Babycakes book, only to find out LK doesn't like lemon as much. (Sorry about that.) Well, everyone else enjoyed it! However, something weird happened when I baked it this time, not sure how. What came out of the pan looked lovely:
Unfortunately, it overflowed the pan five or ten minutes after I put it into the oven, giving me a real hot mess:

Fortunately, I put the baking sheet under it, since it looked a little full. I ate the stuff that baked onto the pan, which was about the top third.
Turns out there were only five of us in attendance, but that's OK, LK had. . .watermelon. YUM. I had plenty of that, and LK gave me some to bring home, as well. It didn't last long, as you might imagine. And the husband and wife who made it five attendees appreciated the gluten-free, agave-sweetened cake that wouldn't knock his blood sugar.
OK, speaking of the garden. . .our monthly gardening lecture last week was cancelled due to some really bad weather that blew through. I was kind of glad, because I didn't want to go out in it, but I missed the topic of Plants of the Bible. Oh, well. But the HeatCageKitchen garden benefits from all the rain, with a few tomatoes and strawberries so far. I've got tomato plants:
Not pictured are the two SunGold plants that I got at HEB, also on sale. I've nibbled a few of those, since the plants were producing when I bought them. There are a couple of "racks" on both, so I'm anxiously awaiting more once I put them in a bigger pot.
The recent rains knocked off all the Key lime buds from my tree, but I found one tiny flower this morning:
I'll end up with three Meyer lemons later this year:
I'll soon harvest my garlic:
Last week, after the cancellation of the gardening lecture, I found myself on the phone to Territorial Seed Company talking to a "garlic expert" about when to harvest these babies. I've used up all the scapes (they were delicious) so now I just need to know when to harvest. First thing: stop watering them, so I moved the bucket to the area under the balcony so it wouldn't rain on them anymore. She said two weeks after I stop watering (which will be next week) I should carefully dig them up with a spade, and set them somewhere to dry for a couple of weeks or so. Here's a primer on Territorial Seed's website; I just called so that I could get more specific information. Last time I tried to grow garlic, I got nothing, no idea why, and I don't want to mess anything up. But soon, I'll get some.
Next time, I'm planting more garlic. I might try it with grocery store garlic, but Territorial Seed sells many varieties of garlic, some organic, available for planting in the fall.
And by putting two strawberry plants in the hanging planter, I might actually get a few more. I've nibbled them one at a time so far:
The Anaheim chili pepper plant has finally passed on after one more pepper, but new bell pepper plant is growing and has flower buds, and plus there are more jalapenos popping up:
Check this out (no, not the Boston fern):
And despite giving AC some big rosemary and sage cuttings last week, neither show any signs of slowing down:
And of course, basil, which has nearly doubled in size with all the rain:
Longtime readers know my love of pesto, and growing basil for the sole purpose of making pesto. Well, I've found out how to go about growing increased amounts of the stuff. HEB has had a lot of plants marked down, and tomatoes weren't the only thing on sale. So one more basil plant came home with me, and it even had a bit of purple basil in it.
What do I tell you about Pinterest?  You can solve many of your life's problems with it. Pinterest can tell you how to do nearly everything, just do a search. After a lecture last year on propagating plants, I found out I could propagate basil. A quick check on Pinterest to make sure I was doing it right, (this article tells you how) and I went after it. Get a good-sized plant, cut them with a longish stem where you see little green leaves coming out, and put the clippings in water. Within a couple of weeks, roots start growing:
This morning I cut a few off the potted basil plant and put them in fresh water:
I did not know this before. Now I do, and will continue to do this instead of fooling around with seeds and buying one plant and hoping for a miracle. Grow more basil for world peace! (I'll let you know how it goes.)
You can propagate other plants in the same fashion. Note to the GER: are you paying attention for the Funk House/Junk House garden this year?
I also found some recent interesting things while out and about. On my last trip to Bed, Bath and Beyond a few weeks ago (I went for Neighbor R), I buzzed by the slow cookers and found Crock Pot's new technology:
Seriously? It's called iStir? Okay.  . . ever since the iPod, iPhone, iPad, new stuff has to have an "i." At least it doesn't hook your dinner up to your WiFi. And more from the microwave popcorn arena:
I suppose if you want one, use your coupon. . .but I'm perfectly happy with a mixing bowl and a plate on top.
I discovered a few photos on my phone that I forgot to share last time, taken during my adventure with Neighbor E. We wandered through a store called Arhaus, and, well, I'd never heard of it. (Not that it means much.) High-end home furnishings, and not the sort you'd find in IKEA, that's for sure. Lots of chandeliers around, and lots of somewhat odd things to decorate your home. My favorite was this chandelier, called the Anabella, priced at $499 in the store and $549 online:
Now, E liked this particular setting too, but he said, "come over this way and see how the light sets everything else off." So I did, and, well, take a look:
I like the way it looks, and I like the way the cord is covered in a nice sheer fabric. But I'm just a fan of the Magnus deer heads, that's all.
Lastly, I will leave you with this amusing little thing, which, I believe was in my local Kroger, but I'm not 100% sure. I don't think it was in HEB, and it's too late for The Fresh Market (they took the sign down from outside the building last week.) But I saw it. . .somewhere. And it was too cute not to share:
Admit it, you read that with the song in your head, didn't you?
I hope to have my regular researched posts done soon, but in the meantime, if there's a topic you want covered, you can always email me at heatcagekitchen@gmail.com or leave a note in the comments.
It's Memorial Day weekend here in the US, and it's not all about cookouts, beer, and sales on mattresses and plasma TVs. If you are outside of the US, or simply unfamiliar with its origins, here's a short primer on it. Memorial Day is a somber occasion observed to respect our war dead from all wars and conflicts. There's nothing wrong with celebrating the beginning of summer and doing the BBQ/cookout party thing, but at 3:00 pm local time, pause to remember (and maybe say a prayer, if you are so inclined) those who fought and died for the United States.
And if you are going to do a cookout, picnic, or other activity with various types of food involved, you can find food safety fact sheets here. We all like to have fun, but do factor safety into it–trips to the ER or urgent care clinic with food poisoning are NOT fun. You'll be there with the rest of the injured people. . .for quite a while.
I hope to bring some new stuff to you next week. . .I really do. Let's see how my week goes.
Meantime, have a safe and enjoyable Memorial Day weekend, and have some enjoyable food, too.
Happy Dining!