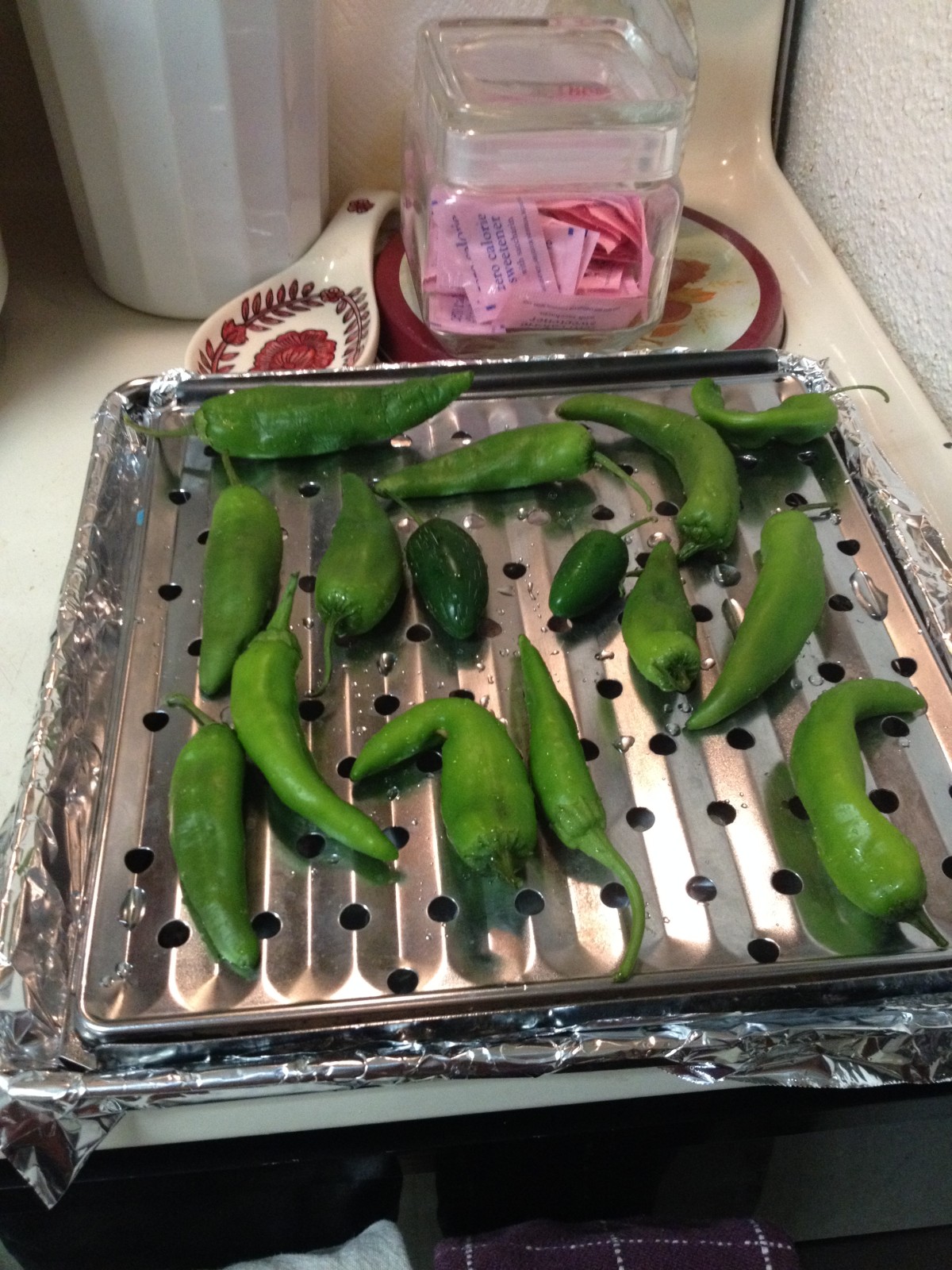 Happy Sunday, Dear Readers:
Are you ready for this new week? Summer's almost over, at least, for the upper states. Here in Texas, summer lasts until at least October. I could actually have a pool party if the weather held out that long. We'll see. Last year I got strep throat. . .I don't want that again.
The rains have returned to Houston this week, and while it's not really "cool," it is a little "less hot." In 30 days the temperatures will go down about 10 degrees, and my plants will be happy about that.
Have you been watching Giada de Laurentiis' new show, Giada in Italy? Giada took her daughter Jade on vacation in Positano, Italy, and they made a new series out of it. Or something like that. She's cooking Italian food IN Italy, many with an American or California twist. Today's show was cooking at a friend's restaurant in the area, and there was a lot of Italian spoken while they worked. They cooked one of his signature dishes, and one of hers from her Las Vegas restaurant, plus her Sin City Cookies, also served in Vegas. Conveniently, Giada's mother, stepfather, daughter and a couple of other close friends were there during filming, so they got a thumbs-up from everyone. Yes, Giada is waiting tables in this little place, too.
One thing Giada pointed out while she was making the cookies: chocolate chip cookies are an American creation. I knew that, of course, but she was serving them to Italians in a small town on the Amalfi Coast of Italy. There was no reaction from any of the local folks who had the cookies, but if Giada served them with her 10,000 megawatt smile, they didn't pay much attention.
Speaking of the cookies. . .Giada used a stand mixer to make the cookie dough. . .and you know, it sure looked familiar. So I did a little clicking around, and guess what I found? Giada's set list–and in it, no kidding, was SMEG! The stand mixer was a SMEG, but did not have the name stenciled across the side. Either they don't sell it that way in Italy, it was specially made for Giada, or the props department removed the lettering and painted over it. But it was, indeed, a SMEG.
It's what happens when you pay attention. Anyway. . . .
The garden's doing OK–I've picked a number of Anaheim/Hatch chiles, and darnit, I found one more today while I was taking pictures. Maybe some of the grapefruit salsa will be in my future this week.
I was SO happy to be finally getting a nice looking red bell pepper, and the really hot summer got to it:
The big white, wrinkled spot on the right is where the sun scorched it. I did, of course, water it, but heat indexes of 121 were just too much for it. I've never seen that happen. So, I'll let it ripen a bit more and see what happens next. Might be just that side–and if the rest of it is OK to use, it'll go into a pot of chili. There are flowers on the plant, so I could see more peppers, but like anything else in a garden, you wait for it.
In addition to the peppers and the sprouting orbs of tomatoes:
That's actually a little red tomato, but for some reason, it looks like a double. Go figure. It's one of the four organics I bought in the spring. There are several little green orbs, but this one. . .well, if it matures properly, I'll happily eat it. The Sungold has about a dozen orbs, and plenty of flowers behind them. Sungold is a prolific-producing hybrid, and it's been the one I've picked most often this summer. The Cherokee Purple and Chocolate Cherry haven't done anything but sprout more leaves, so I guess it's done–but I'll wait and see on them, too.
Both basil plants are growing back nicely:
Even if the new organic shoots are taking their sweet old time:

If it nets me one or two more pots of pesto, it's worth the wait. Fingers crossed.
The citrus trees are doing well; the Key Lime tree has several orbs that should be ready for picking at some point in the next month or two; there were even some new flowers on it this week. But the Meyer Lemons are still a complete mystery:
I have no idea.
Now, if you're a longtime reader, you know it's Hatch Chile time in Houston. Well, in New Mexico, too. The plant I have which grows these magical chiles is in a pot, not in the ground, and it has been a prolific producer this year. If it were in the ground, I'm sure the chiles would be as big as the ones I saw in Kroger this afternoon:
This one was about nine inches long–much bigger than the ones I get, which are about as big as my index finger. I also don't leave them on the plant too long, or they'll get red–and hot.
Central Market posted some pictures on Facebook this weekend of the farm land in Hatch, NM. Friend of the blog BL, who I used to work with at Boeing, lives in Las Cruces, NM, and when I posted the pictures on my wall, he said that he lives about 20 miles away; it's just farm land. But hey–they grow these beautiful peppers there, so why not post them?
I didn't buy any, although I thought about it. I mean, they grow in my back garden. . .maybe next week.
There are 100 recipes in Central Market's database, and I went looking for a recipe to use the ones that have been in my fridge for a while, waiting on me to finish thinking about what to do with them. I also had two jalapeno peppers, also grown in the back garden, about the size of the top digit of my thumb. Here's a primer for "first time Hatchers," if you're interested, too. But with the second harvest coming soon for these peppers, I decided to take the pepper by the horns and do something.
Breakfast.
I roasted them up under the broiler–and that's a smell you can't bottle or fake, it's wonderful:
I've done this before, but not in many years. You roast them until the skin burns and bubbles like this, then put them in a bowl and cover with plastic wrap, or a cover like I did:
If you don't, you end up with a hard-to-chew outer layer–like the shipping plastic on your smartphone screen, or the keypad on that new microwave oven. It's easy to remove once they're cool enough to handle.
When I was finished, this is what I ended up with:
Now, to give you some perspective on how much I ended up with, two cans of the same types of roasted chili–one from Target, a 7-ounce can, and a 4-ounce can of Hatch brand chiles (grown and processed in New Mexico), and the chiles I roasted and peeled.
I think I bought the Hatch brand chiles at HEB. I'm so glad they're gluten-free! (Yes, they usually are, even without the labeling.)
Yes, I know–"what took you so long, Amy?" Well. . .I just had to think about it. I've got lots on my mind, you know, and only two paws for workin' it and taking pictures. (The paws still burn a little from the capsaicin.)
Oh, and I'll repeat my warning that I posted months ago: when you are handling chiles, do wear gloves. You can get a box of 100 for about $8 at Sally Beauty Supply, don't worry about what color they are. Seriously–you do not want to be fumbling around trying to put milk in the eyedropper while your eye is burning. Dairy milk, that's the only cure I could find on an iPhone during Christmas when I forgot to do it earlier. At least I didn't rub my eyes this time. The heat is concentrated in the seeds and ribs, but you can still end up burning your eyes if you do something wrong. I speak from experience. Only bell peppers won't burn you alive, OK? WEAR GLOVES WHEN HANDLING PEPPERS.
Breakfast went into the Crock Pot–2 cups of milk, 10 eggs, the chiles, and some Italian sausage, browned beforehand:
And don't forget the Colby cheese:
Then the whole business was mixed with a hand-blender (aka "boat motor") and the cheese mixed in:
And cooked for four hours.
I'll eat it all week, soon as I pack it up into containers so I can soak the Crock Pot stoneware thingy.
If you're thinking about Hatch chiles, you'd better hurry up–pay 77 cents a pound now for US-grown chiles, or $1.98 a pound later for Mexico-grown chiles (which are available year-round.)  Hatch chiles don't last long, so get a move on. There are recipes on Central Market's website, or you can create your own.
Next post, I'll tell you about the big fish that the GER brought me last week. For now, I've got to get to bed.
Enjoy!