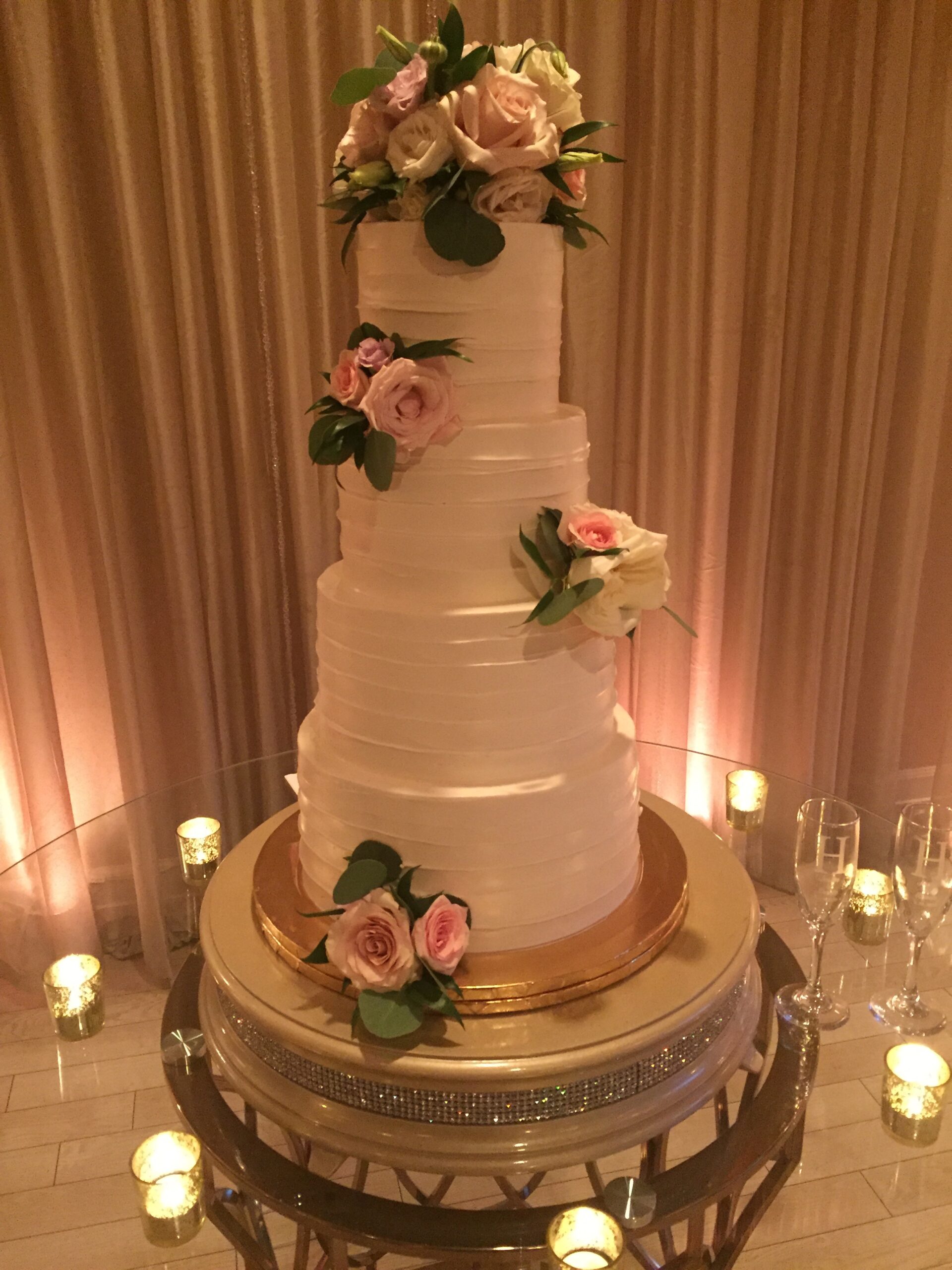 In This Edition of HeatCageKitchen
We went to a wedding in New Orleans at Southern Oaks Plantation, but no, it wasn't ours.
Find me on Bloglovin'

Happy September!
I know–it's been a while. I hope everyone is all right after 2020 decided to ramp up even more. We're fine after the two recent visitors (Marco and Laura) and were never in danger from a direct hit. We did, however, engage in some "panic buying" of essentials, such as milk and soft drinks. Oh, wait–that was for him, wasn't it?
I did manage to get some Hatch chiles and roast them, much to BF's chagrin. Rouse's only had them for a short time, and I don't think they did any roasting this year. The cashiers seemed to forget what Hatch chiles were and kept trying to charge both me and BF for other types of peppers. Maybe next year I can make a pilgrimage to HEB and get a lot more to bring home.
The area of the property formerly known as "the garden" is now. . .gone. Don't ask.
Friends Of The Groom
So the wedding was one of BF's car-guy friends who has been to the Casa de Rurale many times. BF built a motor for him, and they've known each other for a long time. His new wife is a financial advisor, and is selling her house in Metairie (a New Orleans suburb) to move into their new place in this area.  They will actually be just a few miles from us at the Casa de Rurale. We've never met her or her young daughter, but chances are we will at some point.
We were a bit surprised to receive a wedding invitation and greatly appreciated it. Didn't relish the drive TO New Orleans, but it was fine. Other than two people getting legally married, we didn't know what to expect. 
I'll cut to the chase: everything was just lovely, and a Southern Oaks wedding is known for that. It's pretty much everything you'd expect at a wedding. But of course, there's food involved, so you know I need to tell you all about it.
Postponed Nuptials
Because the world has been turned upside down in 2020, the couple had to postpone their wedding from May to August. I'm sure there was a considerable amount of nailbiting going on in the days before since there were *two* hurricanes in the Gulf of Mexico at one time (Marco fizzled out quickly.) 
Rescheduled to Friday, August 28th, there was still some remnant activity from Laura that flowed in from the western side of the state. We're actually on the east side, closer to Mississippi, so all my Texas peeps were asking me how we were doing. We had some rain here and even went through a couple of heavy rainstorms on the way to Southern Oaks. In fact, right after the wedding part was completed, we started feeling tiny drops, so the reception moved inside.
The Venue
Southern Oaks Plantation is located in New Orleans East and is in a house that was built in the 1960's as a private residence. (Note: It's not *that* kind of plantation, the term refers to the architectural style of the structure.)
Owner Bobby Asaro and his wife decided to create this venue in 1987, turning an abandoned building into a first-class full-service wedding place. They have done untold numbers of weddings since their first. The result is an elegant place to have a wedding at any time of year, inside or outside.
Remember that we were guests of the groom, so if there is a place upstairs for the couple, or if the family lives up there, well, we didn't venture anywhere we weren't supposed to go. There are a number of businesses in the New Orleans area where the owner and/or family lives next door, upstairs, or behind the business itself.

A brick building behind the house is, we hypothesized, the place where they keep the 1956 Silver Cloud Bentley that the bride arrived in from behind the house for the ceremony. We forgot to ask while we were inside.
I don't think anyone went to the outside patio behind the house, where there is, in fact, a small swimming pool. I was hoping nobody was thrown in!
The Southern Oaks Wedding
Originally slated for a church in the Uptown area, they eventually decided to have the wedding itself at the venue as well. As a veteran of driving and public transit in both New Orleans and the entire city of Houston, I'm glad they did–it made things a lot easier on everyone. Driving to NO East on a Friday evening would have been a logistical nightmare, even if they did take a limo ride from the church.
The chairs were, indeed, set up on the front lawn, just like the pictures, and as required, socially distanced. Everything went as planned, I suppose. We didn't notice anything that went "wrong." Everyone seemed pretty happy as they walked up the sidewalk to the front of the house, where they held the wedding ceremony.
One would think that the bride might throw her bouquet from this lovely balcony, but that's not what happened.
Once she disembarked from the wedding car, her father took her arm for the walk.
After the wedding, she walked with the groom to the gate for the fireworks. Then they walked back.
I didn't take pictures of the fireworks, but afterwards, they did come back up the walkway where we all went into the house, directed by staff.
The Food
As the website describes, each Southern Oaks wedding has a set menu with two carving stations and passed appetizers. The same food is served at every wedding–that's not necessarily a bad thing. It keeps things simple for both the couple and for the venue, and, well, let's just say I sampled more than I'd like to admit to. (I'm back doing keto, mostly, of course.)
Let me be clear: the food was outstanding. Makes me wish we could go have lunch there sometime.
First off there was a carving station with brisket and ham.
OK, first–both were very good. The brisket was tasty, but not Texas-style, and I didn't expect it to be. The Honey Ham was equally tasty (no, not that commercially available place), and we enjoyed both.
Now about the appetizers–y'all, I was trying to be good an eat somewhat sensibly, but it didn't work too well. I lost track of how many they were toting between tables. There must have been twenty or thirty wait staff involved, all nimble-footed food carriers.
Waiters tiptoed around with little trays of deliciously decorated foods that smelled incredible. The first thing we enjoyed was a classic, Bacon-Wrapped Shrimp. However, these aren't the standard ones, these are bacon-wrapped shrimp, scallop & oysters. Apologies for not taking a picture of the innards, because it looked like the shrimp was stuffed with the other two fish (finely chopped) before the bacon was wrapped on it and cooked.
OMG–those were delicious! No, it's like nothing else you've tasted.
A Few At A Time
The appetizers were sequenced. They brought out three or four types at first, then followed with three or four more types, and so on, until later, when they seemed to stop bringing around appetizers.
Later offerings included this tuna with soy sauce on a wonton:
Ever seen Philly cheesesteak sandwiches made like this–on a croissant?
Burgers and fries, right up BF's alley.
Steak and sweet potato bites, right up MY alley.
I think this was Shrimp & Grits–I passed, much as I like shrimp.
Now, I could have been completely happy with a tray of these and another one of Bacon-Wrapped Shrimp. They could have just left me these and the shrimp and I would have left everything else alone.
This crab salad in cucumber was cool and very tasty. I got as many as I could before the waiters disappeared with them.  BF, as always, turned his nose up at such fancy fare, but I see that as "more for me."
Even dessert was in appetizer form, including a chocolate mousse tart in a pastry cup, and this artistic beauty on a skewer:
Many of the appetizers, both savory and sweet, were in little pastry cups and were big enough for one or two bites. It's a great idea because not only is it fancy, it makes preparation easier. You just add the filling and go with it. Chocolate mousse with a little piped whipped cream? Thank you! There was also cheesecake in the little pastry cups. With the music and masks, it was difficult to hear every explanation for appetizers, but they all knew what they were doing.
I passed on beignets. I identify as a naturalized Texan, so it's just not my thing anymore.
There was also gumbo, crawfish etouffee, and I think red beans & rice in those small bowls as well, which BF had but I passed on. I was too busy trying to snag more crab salad on cucumber tapas.
The entire listing of Southern Oaks' wedding menu is available here.
A Towering Wedding Cake
No Southern Oaks wedding would be complete without a fantastic cake, and this was no exception.
Here's a closeup of the texture, understated and clean, allowing the flowers to really stand out:
The requisite cake pulls for the bridesmaids:
Disclosure: when I got married in 1996 (not here), I had these in my cake as well. Didn't realize it's primarily a Louisiana thing until I went looking for explanations for the charms–just now. I also couldn't get anyone to make a cake with the icing looking like that–nobody could imagine such a cake without too much over-the-top frilly piping. I even had pictures of one, but nobody wanted to do it.
Honestly, I thought cake pull charms was a thing throughout the US, but it isn't. I found this article by someone in New Orleans, using New Orleans themed charms, and this from Southern Living with non-New Orleans charms. I can't tell you what my three bridesmaids pulled out of my cake, I just remember that the cake was the best.
We were there when they pulled the charms from the cake:
Cut a small piece out of the big cake:
Then drank a toast:
But for the pictures, they only cut a small piece out of the back for the couple to eat for pictures. (I didn't take a picture of the cut.) We left before they actually served this cake, which, from what we saw, was a white cake with raspberry or strawberry filling.
That may have been the only layer of actual cake–who knows?
The Groom's Cake
There was also a groom's cake, in a salute to his car guy nature:
This is the cake they actually served to guests–at first. We don't know if they served the bigger wedding cake later.
When we caught him, we asked the groom what kind of cake was underneath the silver fondant icing. He said it had been so long since they planned it, he'd completely forgotten what it was! It was actually a three-layer white cake with buttercream filling and multicolored sprinkles baked into the three cake layers.
Because I'm picky I would have preferred the actual wedding cake with the fruity-looking filling, but that's just ME. I'm sure it was even tastier than the groom's cake.
If you want to see the car itself, this is Chevy's site for Corvettes.
No Coffee?
All drinks were served at the bar:
I did have one glass of this champagne, and it was quite good:
I made sure BF didn't mind beforehand, because he literally does not drink, ever. They served it in a simple, elegant glass flute, and I enjoyed every drop. I wasn't planning to drive home. Had the situation called for it, I was perfectly OK for driving. I had the champagne about 7:15 or so, and after sampling way too many nibbles and drinking plenty of water, it was long out of my system, like at least 9:00 pm.
If I had to leverage a "complaint," I guess that would be: no coffee!
No kidding–there wasn't any coffee, not that I saw or smelled. I'm probably the only wedding guest who wanted some. But I didn't complain about it–I'm just one of those people who enjoys coffee, that's all.
Should they change it for me? Nah! Wouldn't change my review one bit. If I were having a wedding there, I might ask about it. Maybe the couple didn't want any, so they didn't have it.
I could have got a coffee somewhere else, no problem. But we went straight home, not even stopping once we got back on the I-610 split (not the loop in Houston) and onto I-12. We went home coffee-free, but a good time was had by all throughout the event.
The Ladies Room
After one glass of champagne and a lot of water, I went to the powder room. I was greeted by this interesting decor.
I didn't actually go outside to see this little feature, and it was quite humid that day after all that rain. But maybe someone who needed a smoke break might go out there for a few minutes (if it's allowed.) Lovely as it is, let me say that it's not "traditional New Orleans." That's OK with me–I thought it was quite an interesting patio area.
This is the rest of the inside.
A nice little rock garden, or is it a water feature? I didn't look too close, I just didn't want to fall over it. You have to walk around it to get to the. . .facility. Also, I'm not used to wearing stiletto heels anymore.
A Picture Of Us
So I took this selfie:
And we sort of look halfway decent, too. He's all nice and shaved, and I sprayed a considerable amount of Aquanet on my hair to keep it in place. I've already ordered an 8×10 enlargement from Shutterfly, and we bought a nice frame that's all ready for it. Our pictures of the wedding will be in one of those lovely 6×6 books they have every month in their app. I have the pictures in place, I just need to edit them.
I'd planned to make something fancier to wear:  this jumpsuit (the short version) and from this pattern, the fascinator (D) at the top right, both in Navy with a white flower on the hat. But it would have been too dressy, as it turned out, since we were told "casual." Wouldn't be the first time. He might have told me before I bought all that Navy crepe-back satin.
What I actually wore was this dress from MimiG Style, in the colorful fabric you see in the picture. Someone actually gave me the fabric, and I was holding onto it for "the right pattern." As it turned out, this now-out-of-print pattern from MimiG Style, Simplicity 8084, was just right for the fabric as well as the wedding.
I made the shorter version, but I would like to make the longer one eventually. (Note: this is just a screengrab from Etsy–I don't wear clothes that big.)
Not Us
We did have a wonderful time at the wedding, and many thanks to Justin (the groom) for inviting us.
Also many thanks to Bobby Asara and his wonderful staff for a great time and some very delicious and irresistable food..
Although BF and I have been together four years, we're not planning one for ourselves. When Bronte' (the bride) tossed her bouquet to the single women dance floor, I made sure to stand clear. I was glad I did when I saw the flower petals flying all over the place.
If you or someone you know is planning a wedding, I highly recommend considering a Southern Oaks wedding. They're big on planning everything and making sure it all works. There are multiple five-star Yelp reviews as well.
Congratulations to Justin and Bronte!