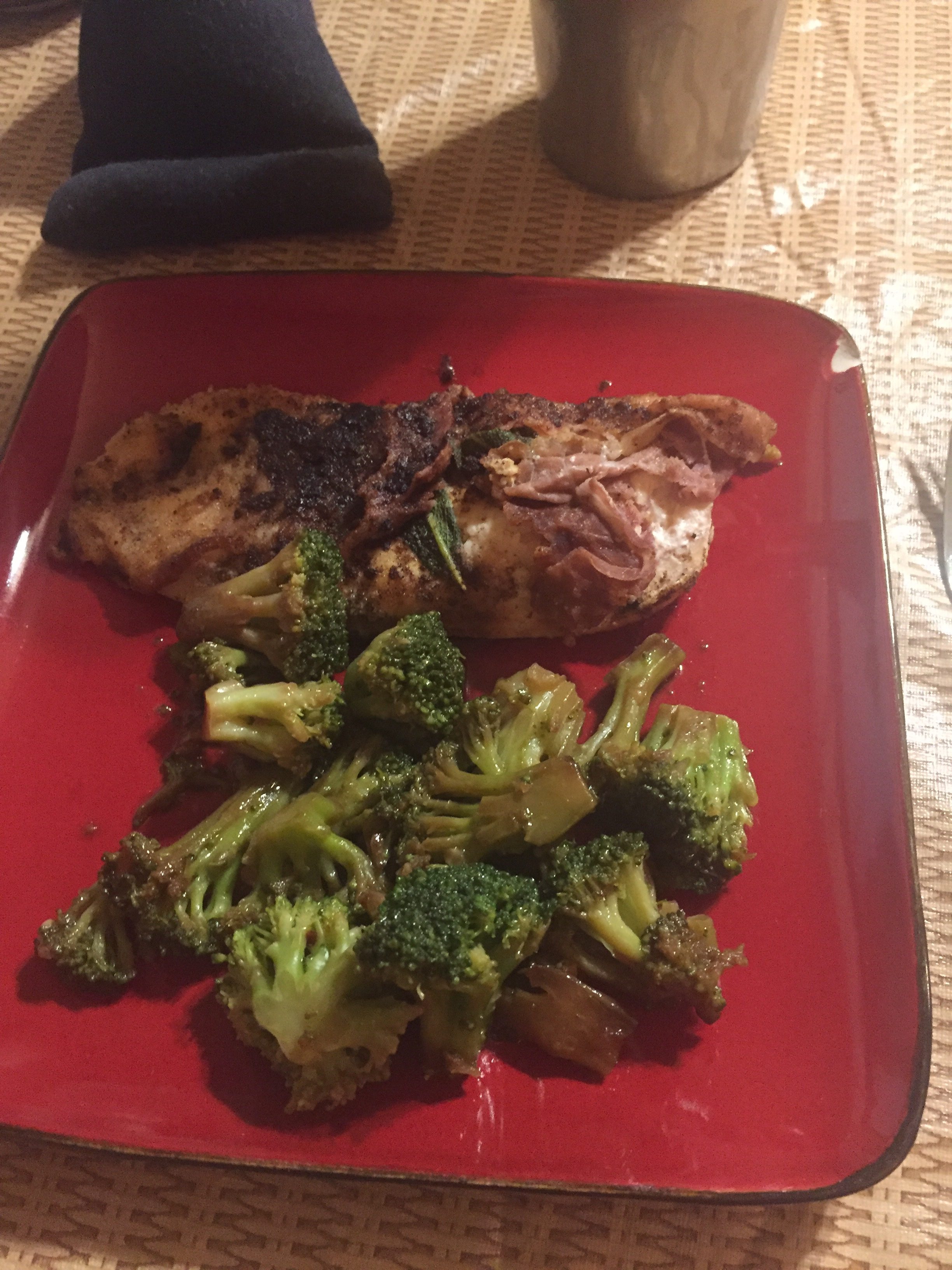 Cookbook Review: The 5-Ingredient Italian Cookbook
Italian food fan? I've got the book for you! Prefer easy, quick meals? I've got a new book for you, too!
Hello, again, Dear Readers:
Remember the two free cookbooks I received last week? Well, I used the first one over the weekend. I also had two surprise dinner guests who didn't know they would be taste-testers. I also heard from Neighbor E, who was visiting our HEB over the weekend and had. . .free ice cream! Oh, the things I miss here. Let's get started!
National Ice Cream Day
Ok, somewhere, it became this holiday, and I heard about it on Facebook. HEB brought out a truck to the Clear Lake Marketplace to celebrate, and Neighbor E was kind enough to send some pictures.
I'm sure that in the heat of this summer, everyone was happy to see that when the arrived.
Is that not a happy sight?
Speaking of friendly faces:
Hi, Miss Lei!! I was so happy to see your face when he sent me this pic. Hang on, what were you serving?
Speaking of friendly faces, Neighbor E enjoyed his ice cream and hammed it up with one someone from the local aerospace community:
Loved this picture too.
Ahh, HEB ice cream. . .another thing to look forward to one of these days.
The 5-Ingredient Italian Cookbook by Francesca Montillo
As I mentioned last week, I was gifted two cookbooks by Callisto Press, and this book was one of them. I really like this book, even though it doesn't have as many pictures as one by Giada de Laurentiis. It has good food and some pictures, as well as good info. That's a good one in my book (pardon the pun.)
When I explained it to BF, I reminded him that "Italian food isn't all about spaghetti." We've been to Olive Garden a few times, and he responded, "If you'll notice, I order the Alfredo." As in Fettuccine Alfredo, and that's still like spaghetti, and it's PASTA. I giggled at him and explained the difference. He looked at me funny, as usual.
The introduction answers the question, "What Is Italian Cooking?" Ms. Montillo goes into the regions, and the different things you'll find in each. "When it comes to Italian cooking," she says, "the quality of ingredients far outweighs quantity." I wholeheartedly agree. Italian food in Italy is cooked in this fashion, while Italian food cooked in American kitchens tends to have more ingredients because it can. Everything is clearly explained, with cooking time, designations like "kid friendly," "family friendly" and "30-minutes or less."
The Accidental Dinner Party
Let me say here that I always appreciated Neighbor E's honest input when I tested recipes in Houston. And that I'm going to test his resolve now, but will post the recipe soon.
So, Sunday BF was home, and asked his cousin from Mississippi to come for a visit and help him work on a car. He did, and I figured I'd cook for him. At some point, I went outside and asked BF in an officious voice, "has this man been notified that he will be used as a taste-tester?" He was, but right before I began cooking, he was called home. The man lives about 30 minutes away, just north of the LA/MS border on the "L" part of the state, so it wasn't like going back to Houston. But he had to leave, and then it was just me and BF.
I worked until 7 pm, and then got started right as he left. When it was ready, he said, "Oh, JE is here!" Say what? Yes, JE and his wife J dropped by to drop off a motor for BF to evaluate. They drove up from Baton Rouge, about an hour away. Now, he gets those calls frequently: "I'll drop by after while," and they never show up. But not this time!
I was getting hungry, annoyed, and it was getting late, so I sat down by myself and had some of this delicious chicken. When I was finished, BF walked in and said, "I've got two more taste testers for you!" Again–say what? He invited this husband and wife to dinner!
Let me say at the outset that they are very nice people, and I certainly didn't mind them coming to dinner. As a rule, I'm not really happy to get surprises. But this one was good, and they enjoyed themselves. They didn't even know what I cooked up, unless he told them "chicken."
Saltimbocca alla Romana
Dinner was from page 103, Saltimboca alla Romana, or "Jump-In-Your-Mouth Chicken." That, Ms. Montillo says, is what "saltimboca" means. I also made the stir-fry broccoli from one of Suzanne Somers' cookbooks to go with it.
But the chicken is the focus here, so I won't bore you with the broccoli stir fry.
The recipe calls for 4 thin breast cutlets that are pounded out to a 1/8″ thickness. Of course, this was the day Walmart didn't have any, so I asked BF to get whole boneless/skinless breast pieces. I cut them flat:
And pound them a little:
And then slice it in half:
Next up is a light salting (kosher salt is fine) and adding the next step:
Then top each with that paper-thin prosciutto:
Then dredge it in flour, and carefully shake off the excess. In this case, I used coconut flour, the same stuff I used in Gumbo La Casa. I could have also used oat flour too, but this was what I put my hands on first:
Grabbing the first dish I could find, I started coating the chicken, which is difficult when you're trying to hold the prosciutto and sage in one place.
Cooking The Chicken
Once you've done all that, it's time to fry them in a pan with two tablespoons of butter and three tablespoons olive oil:
Although the pan was big, I had to cook them two at a time:
At this point, BF started talking to me, and I forgot to take additional pictures. But what you end up with is this when they're finished cooking:
Then you add to the pan the other two tablespoons of butter and the quarter cup of broth and let it boil. Put the chicken back in the pan for a couple of minutes in the sauce, and it's ready.
Another thing I did differently was to put a cover on the pot so the chicken would cook faster. They were cooked and done but didn't have a "crust" on them like they would if the pan was uncovered. Didn't affect the taste at all, and BF said it was just fine.
The Reaction–Dinner Is Served
So, this is what we all had for dinner:
Understand that these two drove an hour from Baton Rouge, and, as I was told later, were actually talking about where they were going to get some dinner when BF invited them in. They had no idea what they were getting themselves into.
They take two bites of the broccoli and tell me that it's really good. The husband takes a bite of the chicken, looks up, and asks, "are you married?" We respond: "no." Husband: "She cooks like this and you ain't married? You better marry this one!" We were laughing at that one, but normally, it's one of those topics not for discussion. We didn't mind, but I think he's going to take BF ring shopping one day.
Dinner was three thumbs up, plus I liked it too. BF and I knew what the broccoli tasted like, but nobody knew what the chicken would be like.
Dessert
I didn't make a dessert, but BF bought one of those frozen "chocolate silk" pies when he thought his cousin would be having dinner with us.
Well, I asked them to try a bit of my favorite Yeast Free Brownies. Once they did I explained that they were made with oat flour, coconut oil and erythritol, but no sugar. Two thumbs up, and the husband said that you'd never know it didn't have any sugar in it.
Then BF cut the pie and brought each of them a piece, which they didn't refuse. Needless to say, J&J left very happy–and full.
Success!
I'm sure J&J will be back for dinner again one day, so I'd better make sure I have a menu ready and in my pocket for them. Many thanks to them for sticking around for dinner, giving me another opinion, and great conversation that lasted a little later than we should have been up.
I've got another book to review and try, this one on Keto, so that will be in an upcoming blog post.
Meantime, if you're interested in delicious Italian food you can make on a weeknight, quickly without a lot of ingredients, check out The 5-Ingredient Italian Cookbook by Francesca Montillo, priced at under $20 (last time I checked.) You'll be pleasantly surprised by a fast, delicious dinner that's as good or better than any takeout you can find.
Buon Appetito!