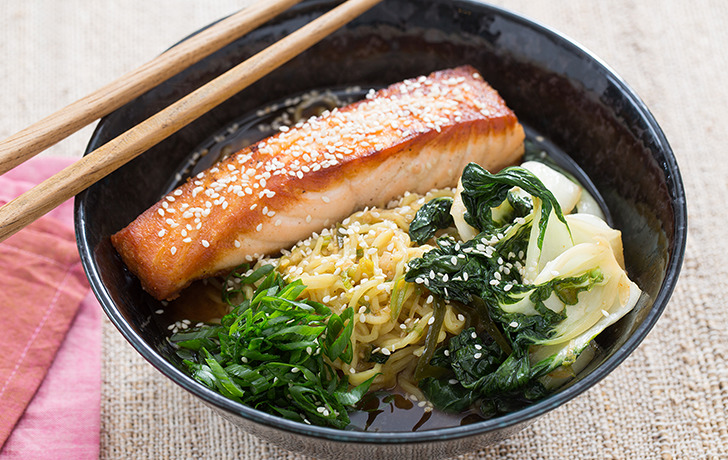 In This Edition of HeatCageKitchen
Hello again, Dear Readers:
Well, after my post on a great New Orleans mystery, I have heard exactly nothing about Hubig's Pies. . .but that's why it's a mystery. I even sent a link to their Facebook pages and. . .nothing. But a lawsuit is probably more important than a blog post, so I really didn't expect anything. Maybe one day.
They're back!
Neighbor E finally got around to trying the Hostess Dark Chocolate Raspberry Cupcakes, after being given a home-made cake he couldn't resist. He said the cupcakes were smaller than he remembered, and while they tasted like dark chocolate and raspberry, they weren't overwhelming. Really. They were OK. He told me that if I wanted to try one, to stop by. I'll be happy to see E anytime, I just don't want to try one. I'm afraid I'll find them irresistible, and spend a lot more to stockpile boxes of them before they go away.
Back on gardening
Our monthly gardening lectures have started up again, and last month I was able to ask a very enthusiastic lecturer about. . .composting. Something went wrong when I did that last year, and now I know what it was. (Shouldn't have chucked all that out, though!) Guess I'm going to start doing that again. Soon as I move things around in the kitchen and on the breakfast bar to accommodate the compost crock. One new attendee drove from Deer Park to attend (about 14 miles from here.) I also got to see new friend of the blog Miss Shirley, who is always a friendly face no matter what's going on.
A time for changes
OK. . .this time of year, people think about cleaning up their diet and eating healthier. New year, new start. But it does seem like a daunting task, doesn't it? Clean eating doesn't have to be difficult. (Yes, I know when Valentine's Day is.)
So let me ask you–do you dream of making an elegant, healthy dinner that looks like this?
But for whatever reason, it usually looks more like this?
I may have the solution for you.
The enchilada picture above came from a friend who texted me the other night, who said he was "cooking." I asked him what he was cooking, and he said "enchiladas." I envisioned a 9″ x 13″ pan of hot, bubbly, cheese-covered Tex-Mex deliciousness that he'd enjoy for a few days, like I do. Then he sent this picture. When I talked to him later that night, he mentioned that someone brought them to work and he took some home. I said, "that's not cooking!" His response: "you and I have very different ideas about cooking." To quote Mrs. Patmore from last week's episode of Downton Abbey: MEN! (Didn't know Mr. Carson would be such a fussbudget after the wedding, did we?)

Let's get serious about dinner
I've been seeing ads on TV, in Martha Stewart Living and other places that offer what's called "meal kits." If you're not familiar with them, the most prominent players are Blue Apron, Hello Fresh and Plated. However, a quick search discovers several more:
You may remember the company Schwann's and their little freezer-case trucks that drive around neighborhoods occasionally. Schwann's is a bit different than these companies, as their food is frozen, much of it processed, and geared for longer-term storage once they drop it at your house. Crock Pot's website similarly sells frozen meals that are intended for the slow cooker, and even offer an auto-delivery service. I find that a bit baffling–I mean, how hard is it to toss some ingredients into a pot and turn it on to cook all day? But everybody's different–some folks actually like their dinner connected to the WiFi, too.
I just found this delicious recipe on Schwann's website, and I made some. Pretty good, but chop the garlic fine, or you'll be eating chunks of raw garlic and not kissing anyone for a while.
The Meal Kit
I found a lot of good information on The Kitchn, and a lot of reasons why–and why not–meal kits by mail are a good idea. Let me back up and explain a little.
Remember Graze.com, the snacks-by-mail company? They're still around, and I've even seen TV commercials for them recently. They've changed things just a bit–the boxes are now eight snacks instead of four, and yes, the price has gone up, but they're actually less expensive than buying two boxes, and the shipping is less than two little boxes of four. They've expanded their offerings, too. . .and if you find something called a "flapjack" in your snack box, you've hit the mother lode of snacking. (Especially the cocoa flapjacks–oh, my GAWD.)
Disclosure: I have NOT tried any of these meal subscriptions for myself, but may find them useful at some point in the future. I present this completely un-sponsored information for anyone who has seen these and considered trying out one of them for reasons known to you. I'm also not encouraging you to run out and try these services–but if any one of them appeal to you, and you decide to try one, I would love to know which one(s) you tried and how you liked it.
Anyway. . . .
The basic premise of the meal kit is similar to Graze's subscription service, but what comes in these boxes are ingredients to cook full meals with no waste. Included in the box is everything you'll need, including recipe cards with instructions, all ingredients, down to tiny packets of spices and condiments, and the recipe and instructions . (That's a bone of contention with some folks.) If the recipe calls for one celery stalk, that's what you'll find in the box–one stalk, not a whole bunch. The packaging is also recyclable and compostable to further reduce waste (you can also return the packaging to them for re-use.) The means to make a fresh, home-cooked gourmet meal comes shipped in dry ice, and I think it takes about 30 minutes to prepare (but don't quote me on that one.)
There are no leftovers, and no containers of that spice that you probably wouldn't buy again unless you were making this particular dish again, one day, and wanted to make sure you had that spice around. If the recipe calls for a half-teaspoon of celery seeds and a quarter teaspoon of celery salt, that's what's included, in little containers. (They assume you already have salt, pepper and oil in your kitchen, so they're not included.)
The companies all offer menus, and you pick from those menus based on preferences, dietary restrictions, etc. The shopping and prepping is done for you, and shipped to you in an ice-packed box that is waiting for you when you get home. Easy, right?
Advantage: fresher food
One advantage–which may or may not be appealing–is that there isn't a "broker" between you and the ingredients (that is, your grocery store.) Ingredients tend to be fresher (from what I've read) than buying them in the grocery store. Think about it–once that bell pepper or fennel bulb is in your grocery waiting for you, it's traveled from heaven knows where, and may not even last long enough for you to buy it. Grocery stores toss out a fair amount of soggy, limp produce–but the meal kit gets the ingredients are directly from the producers and into your hands days before you'd find it in your local market. Shipped with dry ice, it's ready for you to open, cut, peel and cook.
You can sign up to receive free recipes by email from Blue Apron, and you can check out their cookbook online for free. Blue Apron also has an online market where you can buy kitchen ware, bake ware, tools, pots and pans, books, binders, spices, and of course, lovely blue aprons, for yourself or for gifts.
The cost issue
Now the big question: how much does it cost? Well, they vary from company to company. You can see Blue Apron's pricing plan here for two people and for a family of four. It works out to $9.99 per meal for a two-person kit, and $8.74 per meal for a four-person kit. Terra's Kitchen offers farm-to-table ingredients, shipped in a "reusable, eco-friendly vessel," and their online menu shows a range from $11.99 per meal to $17.99 per meal, although a better explanation is in their FAQs. Terra's Kitchen also offers gluten-free, vegetarian and Paleo menus. PR Newswire also has this article on Terra's Kitchen, and explains that you'll spend $160 for 10 meals from 5 recipes, which assumes dinner for two for a week, or $16 a meal.
Advantage or disadvantage?
Now, why would someone use a service like these and spend that kind of money? The answer is obvious: convenience. However, after reading comments on this article on The Kitchn, I realized that it's not just urban yuppies who are too lazy to shop (although I'm sure there are a few of those in the mix.)  This comment was particularly telling:
I wouldn't call myself a lazy person. I am able at times to get to the store to buy the type food the send weekly. But I am handicapped, am my illness prevents me at times to even think of what I'm going to once my feet touch the floor in the morning. So please b4 you comment think of how convenient it is for some people to have food delivered to your home. It's healthy food and preparing it helps exercise my mind.
Never thought about that. Seriously–how many shut-ins who can't get out like they used to could benefit from delivered meal kits? It would also make a nice gift for newlyweds, new parents, etc.
Another suggestion in the comments was for folks going to a vacation rental to have a meal kit delivered to the location with a few days worth of supplies so that you don't have to visit restaurants every night, and can cook for yourself a few times. Not a bad idea, right?
And another comment was about learning to cook with guidance from these meal kits:
A friend of mine who doesn't cook told me about this, and for the convenience of them doing the shopping for him, giving him the confidence or learn how to cook, this is a great idea.
Are they worth it?
That depends on you. Blue Apron's menus are limited, but Plated's are a little more flexible, from what I read.
If you're considering utilizing one of these services, The Kitchn has two articles on the subject (here and here) with lots of comments from people have used Blue Apron and other meal kit companies. Read the article AND the comments before you put up your credit card. A lot of folks who have used these services have a lot to say (not just complaints), and their different perspectives might be what you need to know before you decide.
With all of these companies, I noticed that you could cancel at any time, (it's not like the infamous "forever" gym membership) and they will work with you to resolve any issues like missed deliveries. Much like Graze, you go online and tell them if you want a future delivery, get more boxes, or if you want to skip a week (which, I think, is 3 meals in one packaged delivery.)
They bring it right to your door!
Again, I haven't tried these companies out myself, but I might try a few of them in the future, just to see what it's like. I'm used to thinking about something I want to make, shopping for it, cooking it up, and enjoying it for a few days. For me, it's kind of tough to wrap my head around–you'll make beef noodle something, and here is exactly what you need to make it. There are so many subscription services available now that you can get pretty much whatever you want in a little box delivered. No kidding–coffee, tea, doggie biscuits, pantyhose, makeup, shaving blades and kits–the list is endless. If there's something you want delivered regularly, do a search, and you just might a subscription for it.
That's on top of Amazon's Subscribe & Save service, where you can have things you use regularly like grocery items, health & beauty things and baby stuff like diapers sent to you on a recurrent basis, often at a discount. For instance, a few years ago, when I couldn't find the shade of L'Oreal hair color I wanted in stores, I set up a regular delivery and it cost less than when I bought it locally.
Back to the idea
If you'd like some of the benefits of these meal kits, but less money, there is another option called GatheredTable. It's an online custom meal planner that includes a grocery list, recipe library with collections like "Crave Worthy Winter Salads," "Date Night In" and "Game Day Favorites." You can start out with a free subscription and get to the recipes, but to continue and get the full benefit of the site, it's $86 for a year's subscription paid at once, or an option to try it out for 99 cents for the first month, and $10 monthly after that. What you get for the money are weekly meal plans, "smart" grocery lists that are based on what you like to eat, "curated" recipes that are tested (as well as user-submitted recipes in the library). The benefit is that you save time and money by planning more, eating out less and create less waste.
There is a huge library of recipes, and you can submit your own as well. You can clip and save your favorites and find new ones you might like. But you're back to doing the shopping. Since my meal planning adventures include cooking for a week, I don't know that it would necessarily benefit me. If I suddenly found myself cooking for a family or a group, then it would probably come in handy. Up to you.
For us tech-savvy folks
Another option (if you like free) is in this article on using Google Sheets for meal planning and shopping. Note that you'll need a basic idea of using spreadsheets, but since it's cloud-based, the list can be shared among two or more people. Would that help? Best part–it's free, all you'll need is a Gmail account.
Meal kits are another option for folks who like to cook, but may not necessarily have the time to do the shopping or prep work involved in nightly meals. If you're interested, do some reading, and if you know someone who's tried it, ask them about it too.
Meantime, I think the time is right for some Pea & Pesto Soup for me. It's a beautiful winter day here in Houston, and I'm ready for some.
Happy Dining!