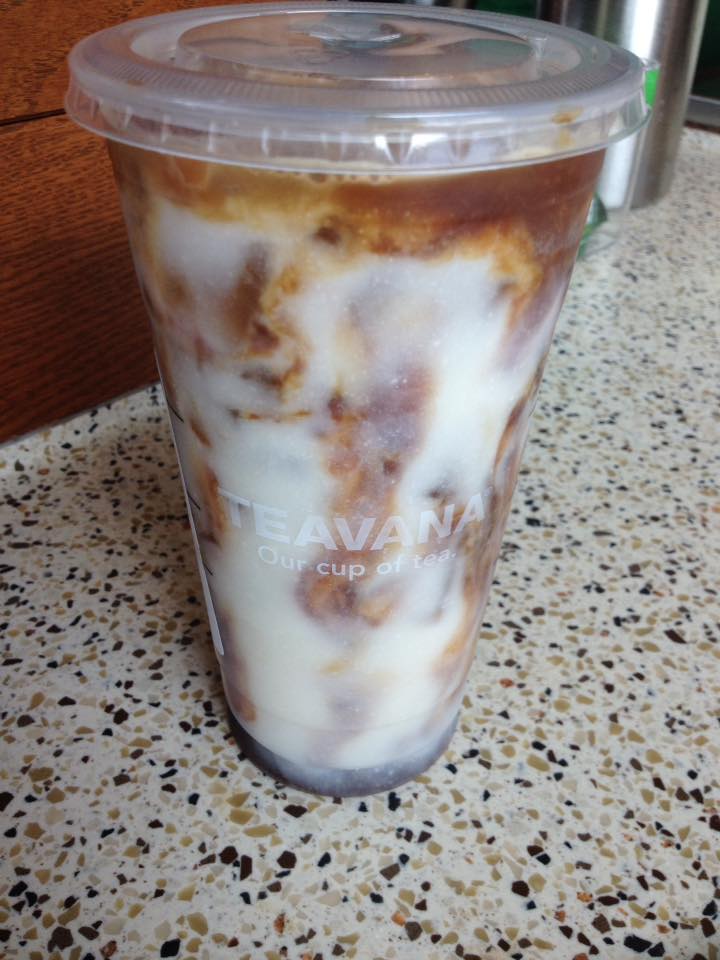 Starbucks–I spent the weekend in Hammond, sort of.
Happy Monday, Dear Readers!
A local festival locked up the library last week, so I told BF, "heck with it–I'm headed to Starbucks."  So I did. Transferred some money from PayPal into my Starbucks account–yes, you can do that–and while BF worked at his place of business, I worked at Starbucks. Thursday, Friday, Saturday, and a quick stop on Sunday at the Mandeville Starbucks on the way home from Whole Foods for an iced coffee.  Let me tell you all about it.
But first, some news.
We'll be seeing some new "functional" foods in the US soon, called Freedom Foods. If you're thinking it's for patriotic Americans, well. . .think again. It's an Australian company, and will be distributed in the US by AFT Holdings. They're a "major player" in the "functional health cereal," snack and beverage market Down Under, but my guess is that you won't be getting the same thing you get in Australia–the formulations will be "Americanized." Just a guess.
American Quinoa?
Ardent Mills is promoting North American-grown quinoa, including products made with quinoa flour: nutrition bars, cereals, chips, gluten-free pastas and other snacks. Can they keep the quinoa from becoming GMO or contaminated with GMO? Part of the appeal is that it's not grown in the US, so it usually isn't. Fingers crossed.
Less sugar, more starch. . .right.
A British ingredient company has a new sweetener called avante that claims to allow bakers to use less sugar in their products. This tapioca-based product, which is being called a "clean, non-GMO starch," is still going to be a sugar, especially if they continue to reduce the fat content in these sweets. (Diabetics already know this.) But sweets aren't something we consume every day, right? Right?
Anyway. . .
The local festival used to be at what they call the "fair grounds," up the street, but now it's in the street in front of the library. Rides, vendors, etc., like every church fair you've ever been to, except in the street. Whatever–all I know is the library was blocked off Thursday, closing early on Friday and closed all day Saturday. I'm back in the library today, getting back into the swing of things.
Crawfish Night
BF has been "having a craving" for crawfish lately, and Friday night he gave in. Took us to one of those places up the street from the library that doesn't have a website, they just have seafood and laminated menus. Me, I could take it or leave it. . .but a nice plate of steak or chicken fajitas, some good guacamole, pico de gallo, and maybe some crispy corn chips? Oh, out of my way!
He bought six pounds of them, a couple of chunks of corn on the cob and a few potatoes, which are traditionally boiled in with the crawfish. We took them home and carefully kept them away from the pit bull on the way in the front door. Admittedly, as indifferent as I was to having crawfish again, they were pretty darn good. We sat at the big dining table with some of those big round trays he keeps for such a purpose and dove in. The cat was very interested in what she was smelling, but when offered a bit, turned her nose up. And the leftover shells and corn cobs? BF put those outside near a huge drainpipe for the night creatures. Next morning it was clean. We have visions of possums and raccoons cheering for such a special meal. But they don't say much, they just enjoy it.
Working. . .in Starbucks
No kidding, I just set up my laptop and stuff, take my black stovepipe coffee mug and walk up to the counter. Since I've been in there a lot, and Hammond's store doesn't seem to have much turnover, the folks who work there seem to know me when I hit the front door. With earned money on my app, I asked for coffee and one of their breakfast sandwiches. I was hungry, so. . .I had one. (Three, actually, one a day.) That's not a regular thing, but these were unusual circumstances. I dropped my honey off at his place of employment and hit the road.
Hammond is about a 30-minute drive from Casa de Rurale, and I'll either listen to the radio, stream music or chant for a while. (In Houston, we called that "windshield diamoku.") Starbucks is kind of my "Hammond Central," just because I know where it is. I also know where Winn-Dixie, Tuesday Morning, Rouse's, Harbor Freight Tools, Lowe's, RaceTrac (subject of an upcoming blog post) and. . .drum roll. . .Walmart is. They're all up the street from Starbucks!
I really was working
Today my newest client just gave me two more jobs, and I have another article due next week for the natural health folks. That article is going to spawn a blog post here, BF will be treated to some new food, and possibly another taste-tester or two. I'll have a backlink for you to read the client article in the blog post, too–but I haven't finished the article nor the work for the blog post yet. That baking may be this week or at the weekend, so keep your fingers crossed for that one.
I got some coffee and a breakfast sandwich, and got to it. I finished up the last article for my natural health client first, and sent it off to them. They've accepted it, and I've been paid for it. After a message exchange, I asked about the next one. Checking my milestones, I realized that the next the next article was due on the 29th, and another April 4th, I think. But my newest client's work work was due sooner. She was supposed to send it, but I hadn't heard from her, so I checked in. Whoops! Someone slipped up, it was late, and she sent it shortly thereafter. With a free refill on the decaf I put down the next article that I've already started, got right on her web copy re-write.
Starbucks Rewards–it pays!
I don't know if it was just the Hammond store or what, but they've been running a special with the breakfast sandwiches–a couple of them are $5 with a coffee. That's going on until something like April 5th. Well, the sandwiches run about $4.50, and coffee is anywhere from $2 on up, so yes, it's a good thing. With my own coffee tumbler, there's a ten-cent discount as well (not just for Rewards members, either.)
I learned to work the system
Then there is what they call a "Star Dash"–a period of time where you buy or do certain things or make a certain number of purchases–and you receive a sum of "bonus stars" (points) in return. Sometimes it's using their mobile ordering app, which I've done. Sometimes it's getting a breakfast sandwich, a certain type of coffee (i.e., a Flat White) and a dessert item, either separately or together, for those stars. But this particular time, it was from March 14 through March 20. If you make 5 separate purchases, no matter the dollar amount, you would receive 75 bonus stars, in addition to the stars you already receive by the actual purchase (say, 10 stars.) If you make 7 purchases, you would receive 200 bonus stars. These stars also count towards the continuation of your "gold" status for another year.
If you went into Starbucks every day for a coffee, as many Americans do, you would probably reach 125 stars, after spending $62.50. That's how much you spend normally to reach 125 stars and get a free thing. But if you hit one of the star dashes, well, that goes up quick. I already had a free thing from a previous promotion, and I used it last week. But I still managed to rack up the 200 bonus points.
I got hungry
There was the coffee and breakfast sandwich first thing, and then free refills as long as I was there. But woman does not live on free coffee alone. And dinner was hours away, after BF got off work. We did have one day of CrockPot dinner. There was also a leftover night and Pizza Waffles on the Griddler. But in between, I did some investigation on what was available. In addition to the breakfast sandwiches, which are *not* gluten free, they have panini, but no sandwiches or salads. Pass. And of course, they have the cake pops, cookies, muffins and other baked goods available in the case, but I decided to go out of the case and try something new.
Emmy's Organics
Something sweet was just the ticket, and I found these while waiting in line:
There are three chocolate cookies in this package, and I have to say they were not only tasty, but filling, too. Never seen them before? Me either–but they were good. They're organic, gluten free and vegan–what could be wrong with that? Nothing, from what I saw:
Healthy nibbles that were definitely worth it:
So what's in the package? These cute little rounds:
No frosting, no fancy design, just a cute little round. What do they taste like?
These really are good–sweet but not *too* sweet. They're about $3 a packet, so I wouldn't be doing these daily. (Remember this was kind of unusual.) But they're a pretty good thing to have with afternoon coffee.
The blonde version
I also found the Vanilla Bean version right next to it, and had them the next day:
The ingredients are similar:
They're good, but I prefer the chocolate version.
Emmy's Organics makes a variety of flavors, available on their website, of these coconut cookies. You can read more about Ian and Samantha's little company here, how they got started and how they've grown.
So what else did you find?
If you are missing Girl Scout Cookies, or wish they came gluten free, here's a fake-me-out version that you might be interested in:
They're non-GMO and gluten free, but what's in them?
Tread carefully, since these are high in carbs. I didn't try these because I found the coconut cookies, but I might have. I was thinking about it, anyway.
There is also meat:
I didn't try these either, because I didn't notice them early enough. Maybe next time. My choice would have been beef, of course:
I didn't ask the price for these, either, but I should have. Next time.
All around me, things were coming up spring:
And a lot of telling information here:
They don't sell soft drinks, but some of these specialty beverages are every bit as sugary.
They also have new cups for Easter:
This is what one of them says:
The total
So after all that, I found myself with 304 points, which meant two free things. Yesterday I headed to Mandeville for my district meeting, and after a quick forage in Whole Foods, I hit the Starbucks across the street. I was really, really hoping they had salads, but no. It's warmed up again here, so I decided on a large, fancy iced coffee. The Iced Cinnamon Almond Milk Macchiato looked good to me, and it was–mostly.
I asked for decaf *and* sugar free syrup, so I guess it was not exactly to spec. I added a packet of pink and it was still a bit strong, so I added some half & half. Now it was perfect! I put it in the cup holder and headed back to the Casa. It was a pretty good day.
Stop Hating on Starbucks!
OK, so, I know the GER is reading this and gritting his teeth, wondering why I keep going in there. And there's probably one or two other readers who don't agree with me on going in. First, well, it's the best place to go in these parts and get as much free coffee as they've given me. And they do a lot of good.
There's a rumor that has been around for many years that says "Starbucks doesn't support our troops." True, they do have their political leanings, but they also do a lot of good. Not everyone can get hired on, but there are good benefits for people who do. But for our military folk, Starbucks does step up to the plate.
It started with an email
The story is here on their website, how how it all went down with a U.S. Marine. Starbucks has facilities all over the world, including military bases. They've made the goal to hire more vets and vet spouses. And they deliver coffee to service members overseas.
Yes, I remember #RaceMatters, and the blowback they got for it. Nobody's perfect. And I know about their preferences in states with concealed carry. But it's still a nice little place to go sometimes.
Why?
The people who actually work in the Hammond store are pretty darn nice, and are happy to make my decaf. So are the customers. I had mostly the same experience in Houston, except for that one down in the Tunnel. You meet some nice folks in Starbucks. My friend BS, who left Boeing to move back to New Mexico about ten years ago, met his wife in there not long after he moved there. They've been married for, what–eight years now? Maybe not that long. I'm not looking for another boyfriend, of course, but I've talked to some really nice folks in there. There's one man I see frequently who's polite, and in between projects, we talk about stuff sometimes.
Still missing Texas
I still miss my HEB, and the Starbucks on my Street, and of course, my friends. I know some people here, and just accepted a friend request from a lady who is leaving the library for a better job on Friday. I finally got a rack for my kitchen stuff, and unpacked a bunch more boxes yesterday.  BF gave me some help moving things around after I got all that taken care of, and we are both sore today. I'll take a couple of pictures when I get it all finished.
I'm getting used to things, I guess. We realized the other day that it's been six months since BF drove to Houston for a "rescue mission." It's not always smooth sailing, but we're getting there. And the garden will be happening soon–the citrus trees have lots and lots of buds on them.
Meantime, I'm back writing for clients, and hanging out at the local library. It's kind of nice to get out of the local vibe and hit Starbucks sometimes, or go work on a Sunday because I can get ahead on things.
I've got more stuff coming, so stay tuned.
Enjoy!