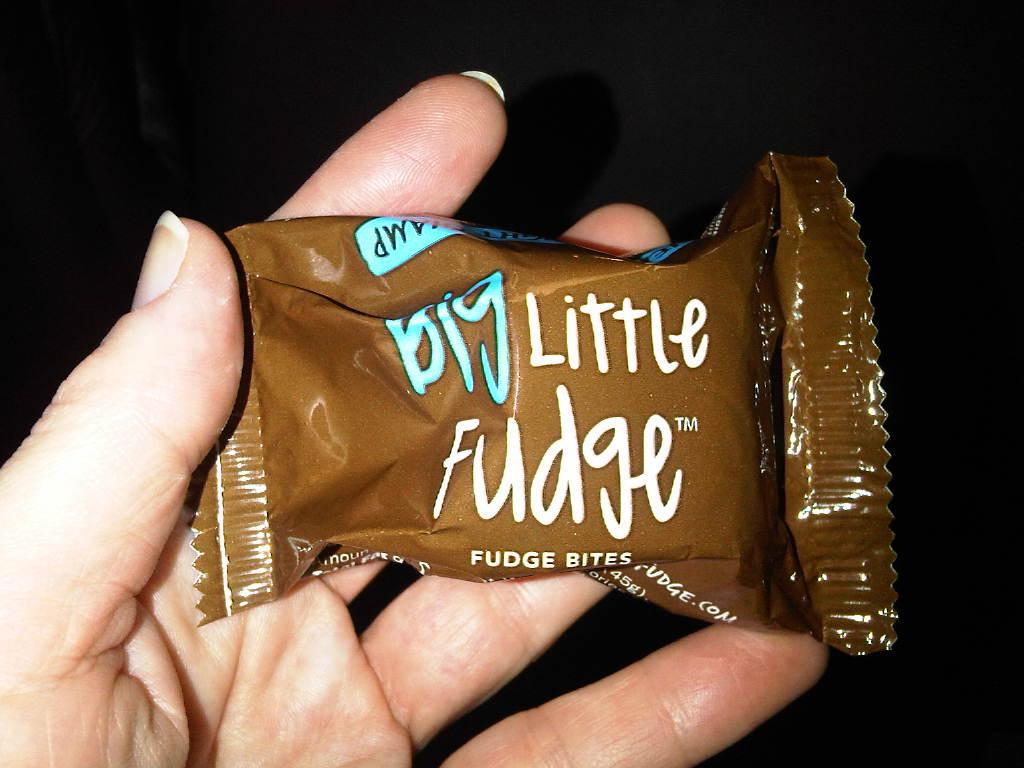 Big Little Fudge–if you've seen it and haven't tried it, do you know what you're missing?
Hello, again, Dear Readers:
More writing!
Remember when I told you I was also doing work on Upwork? Well, I've been published–with a byline! Off The Grid News has published two of my articles! There is another in the pipeline, and I'm thinking about the next natural health topic to suggest to them. There's a whole section of natural medicine on this website, where my articles are located. Look at this–tea tree oil! I didn't write that one, but I just bought some for BF's icky toenail fungus. He says the oil "stinks," and says he's "just humoring me." (I'm using it straight.) He refers to his socks and shoes as a "containment field." Wait til the stuff actually works. . . .
Finally, finally, my beloved Griddler, aka, waffle maker, has a new drip tray. The part arrived last week, it's been replaced and in place.
I am SO happy, and yes, we've used it–for grilled pork chops, waffled burgers, and pizza waffles so far.
I couldn't resist, it was just there, and I could cook those pork chops on the counter top and not worry about dripping grease anywhere. Waffled burgers just happened because the waffle plates were on the machine already.
It's so quick and easy! We have ready-made crusts, pizza sauce and grated mozzarella cheese at the ready in the freezer. BF knows how much I enjoy using this appliance. He just smiles when I mention using it.
How about some foodie news?
To bounce off two previous posts, it seems that Libby's canned veg will now be marked as BPA-free. Good move by Seneca Foods. We definitely need to know these things when we're choosing canned goods.
Mug cakes go corporate
Someone at Pinnacle Foods, a/k/a, The Company That Owns Duncan Hines, has been paying attention to Pinterest. You can now buy your "cake in a cup" experience in a boxed mix. Seriously. They're now making "cake in a cup mixes." Isn't the whole "cake in a cup" thing so that you don't have to buy a box of cake mix?
No kidding. I just found this in Walmart the other night. So if you're too lazy to mix two tablespoons of flour and sugar, an egg and some oil, here you go. Just remember that you're still going to be mixing this mix in a cup. Anyone get that irony?
Ho, ho, ho!
The Green Giant brand has been bought by B&G Foods, and they've got some new things coming, including new Ortega products! They also sell some food products in Sur La Table stores and on their website.
Blue Bell's new idea
Finally, Texas' own Blue Bell now has an ice cream flavor to answer the conundrum of, "should I have a cone or put it in a bowl?" The new Ice Cream Cone flavor solves that problem for you. The cone is IN the ice cream, so you can have it whether or not you have a cone handy.
I kid you not.
More Texas sweetness
I had a little bit of home just recently when BF took us out for a little "date night." About a month ago, we went to. . .Cracker Barrel in Hammond. If you've never been in one of these "country-style" themed restaurants, it's quite nice with home-style food (think meat, potatoes, fried okra and gravy like your grandmother made), and salads. There's even a fireplace in the dining area, which I appreciate, but they didn't light it when we were there. He loves Cracker Barrel, and honestly, I can't complain, either. There is also a "general store" attached where you can buy some nice things, a little bit like Buc-ee's. As we were checking out, I noticed something on the counter. There are lots of things on the counter, but this one caught my attention. Oh, my GAWD. A little bit of Texas, here in rural Louisiana.
Big Little Fudge.
Back in 2011, I was lucky enough to attend the Houston Metro Cooking & Entertainment Show, and went with the Boeing Teammates Association, so it was a bus trip. No parking issues! Basically, it's a trade show for food vendors and open to the public, primarily from Texas, but some from other places, too. Grass-fed beef. Premium olive oils. Himalayan Pink Salt. Gourmet vinegars that taste like wine. Community Coffee (no kidding!) and delicious coffees from everywhere–no Starbucks here. And of course, sweet stuff–artisan chocolate, especially. I told the folks on the bus driving home that most of what I ate was olive oil, garlic and chocolate. I wasn't yet blogging, but if I were, you would have heard all about it here.
A quick search doesn't show any evidence of a food show in Houston since 2013, so they may not be held anymore. I'll have to start looking for "food shows" in New Orleans and Baton Rouge. You never know what you'll be sampling, and you meet all kinds of people. Like any trade show, you go home with bags of cool stuff–but some cool stuff you get to eat. Wear comfortable walking shoes.
Wait–I'm a blogger now. Wonder if I can get a press pass for one?
Yes, Texas has great desserts too
One of those vendors was a company called Big Little Fudge, and they were giving out samples! Well, they gave me some of their delicious fudge to try, and I bought a couple of them too.
This deliciousness has been around since October of 2010, started by two longtime business partners, Robin Strickland and Kevin Graham, who had just sold their *other* business, and decided to launch a business making. . .fudge, in 2009. Naturally, you bring something chocolate to a food show, and people show up. There they were. Nice people, and they make a smooth, creamy fudge that you won't soon forget.  I know I never did.
Sweet, but not overly sweet
This is the one called Heavyweight Champ, which has dried cranberries in it. I haven't seen it since, but you can order it from their website.
I've bought it a time or two since that date night in Hammond, but I have to be careful or I'll be a BIG blogger!
Big Texas flavor in a little square
These pack a lot of flavor in a little chunk. I GASPED when I saw it in Cracker Barrel, and even BF was a bit concerned.
The blue one, Chocalot, was the first one, and Big Wally was the second one. I think those were the only two they had. One lady standing behind me wanted to know what the big deal was, and I told her–delicious fudge from Montgomery, Texas, here in Louisiana! I also mentioned that I'd met the owners at the Food Show in 2011. . .she wasn't impressed by that, nor the fact that it's gluten-free.
She responded that someplace around Hammond also had very good fudge, but she wasn't sure if it was gluten free. I have no idea what place she was talking about.
Turns out that these two were part of a promotion in November to benefit the G.O.V.E.T.S. Foundation, and sold in Cracker Barrel nationwide. This is a foundation dedicated to improving the lives of our military veterans with things like job assistance. (Surprisingly, it didn't register on BF's radar for this sort of thing.) I'm guessing the Hammond store just had some left, and I was lucky enough to find them.
The rest of the story
You see all my pictures from that day at this external link–it's on Facebook, but you don't need to sign in or have an account. I'm only in one of them, when I took a picture with a man whose cookbook I bought and had autographed:
I looked pretty good in that picture. That shirt was way too big. . .soon, one day, it will be again.
Big Little Fudge, anytime
A little something sweet right now, party favors, holiday stocking stuffers, or corporate gifts for clients, or fundraiser sweets, Big Little Fudge has you covered. Just hop onto their website and take a look around. They also have a map function for you to find out where you can find these delicious morsels in your area. They're available in some Sam's Club locations, too. In my neck of the woods, the closest places showing are in Baton Rouge and New Orleans, but of course, online ordering makes nearly *anything* available.
You can also see more articles on this Texas' own company on the news part of their website. They also have some celebrity fans, most of whom I've never heard of, but what do I know?
This is Prize-Winning Fudge
Big Little Fudge was chosen as the 2016 Buyer's Choice winner for "Best New Chocolate" at ECRM's (Efficient Collaborative Retail Marketing) annual Candy Planning: Everyday & Summer Seasonal event held in New Orleans, August 28-31, 2016. Um, yeah! (Source: company press release.)
For a little treat for yourself, or for someone else, Big Little Fudge may be just what you need. Look on their website to find out where they're sold in your area to satisfy your immediate chocolate craving. Need more? They ship anywhere, and made right in lovely Montgomery, Texas. I've been up there, although not to their factory. (Now, I wish I had.) This fudge is definitely worth seeking out, whether a single wrapped piece for yourself or buying a batch for corporate gifts or special occasions like parties and weddings.
Serve these babies at a wedding and your guests will ignore the wedding cake, OK? At least until they're all gone.
Enjoy!