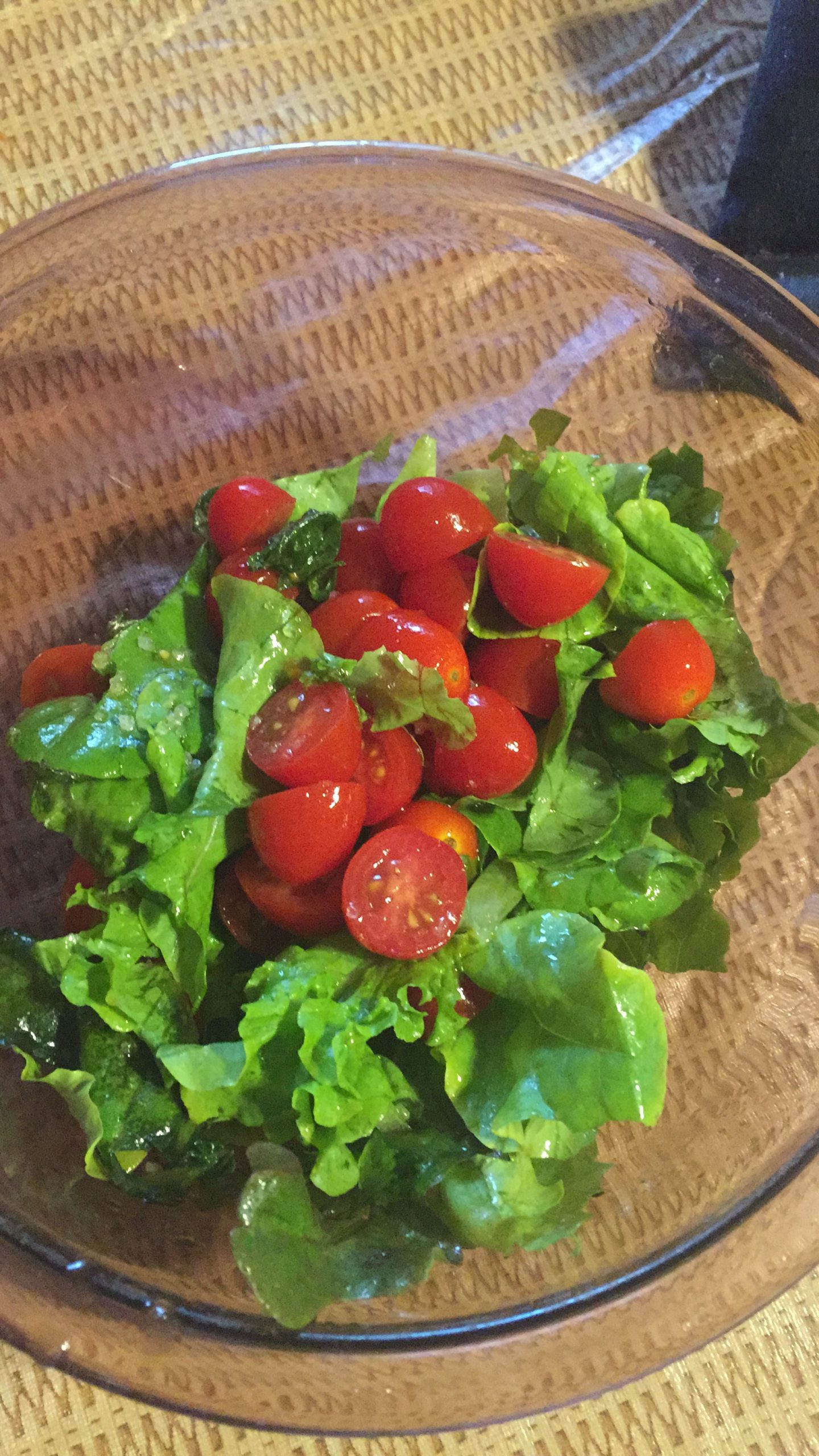 June Updates And Hatch Chiles
Finally some news, including Hatch chiles, sort of.
Hi, again, Dear Readers:
Well, it's summer again, and you know what happened. I've been writing, cooking, washing, and cleaning, and generally not blogging. For three weeks, the blog was actually broken. Finally, I created a service ticket for my hosting service, and they fixed it quickly.
After finishing the post on the John Walton Celebration of Life, a little catching up is in order.
Copywriting Updates
My new copywriting website is still not finished. It's one of those big, hairy things I don't want to deal with, but I have to, eventually.
The good news is that my Upwork Job Success Score (JSS) just went back up to 100%.
I also finally finished two certifications from Digital Marketer: one for SEO (Search Market Mastery), the other for Content Marketing.  The SEO course is the one that I'd been fiddling with for over a year, and Content Marketing was the other one I wanted.
These will be added to the new website. . .eventually.
Because Digital Marketer had a hard-stop ending on the free access on April 15th, I had to finish them ASAP. Nothing like a deadline to make you complete something, right? Well, I almost didn't get the SEO finished because there was a bug on their website that gave me an error message when I went to take the test. Finally, it was fixed, and I was able to finish the certification. I did the content marketing course in two days, and I have notes and handouts and downloads to refer to.
World Gone Mad
I've got to be careful about how I phrase this next section. My hosting company sent out an email in March that included a comment on how they were removing *those* disease-related search terms from their domain search tool so that nobody could set up a website to take advantage of the situation, including alleged and likely fake  "cures." So, here goes.
Last time I wrote a blog post that bug was just affecting some folks on a cruise ship overseas. Now it's a worldwide thing that has seen all manner of disasters, including economic. While people are starting to emerge from their homes, many because they can't stand it anymore, the powers that be are continuing to scramble to try and find the right answers.
Part of our preparations included some panic shopping at Walmart for "essentials." However, what he considers "essential" and what I consider "essential" are frequently not the same. But we were able to get some foodstuffs to pack up under the counter. They're packed in boxes along with some other foodstuffs that were given to us from BF's Dad's house when his sister cleared out some things in favor of "low-sodium" for their Dad to help lower his blood pressure.
Everyone needs cans of chili with beans, right? (Don't forget the Gas-X!) I added some cans of salmon, which BF wouldn't touch. For a while, we couldn't get canned tuna or salmon at all. There were also nationwide shortages of things like yeast, flour, cleaning supplies, and those were evident here. BF was concerned about not being able to get bread, so I bought an extra bag of flour. . .but there was no yeast. I have some in the pantry that I brought from Houston, but that was it. Might be good, might not be, but I haven't tried proofing it yet. When I found some, I bought it.
We've kept ahead of the game on the most coveted item, toilet paper.
Managing The Pandemic
Louisiana has been one of the states with higher rates of cases, but as of this writing, the fatality rate is about 6%, and the recovery rate is high. (I did the math, so be proud of me.) We are fortunate to be in one of the outlying parishes that's close to the Mississippi border. Our parish has seen a total of 58 presumptive cases, and one fatality due to the bug.
Jefferson, Orleans, and St. Tammany have seen the greatest numbers of cases and deaths, with all 64 parishes now reporting infections. The New Orleans Advocate has a page that's updated daily with the latest numbers, and the Houston Chronicle also has regular updates for Houston and for Texas.
The most awesome Dr. Sakina Davis at Woodlands Wellness recently had a Zoom call with some of us interested folks to talk about not only what it was, but how to defend yourself against *it* with supplements, healthy eating, and of course, getting some sun as well as supplementing with Vitamin D. I greatly appreciated that. I had to get some Vit C from them, and got a couple of bottles of their very posh-smelling hand sanitizer as well. (I have the most incredible hand sanitizer for miles around!) Another thing: turn off the TV and don't have a steady diet of "news."
And if that isn't enough, it's now hurricane season. Tropical Storm Cristobal was the first storm to come this way. We just had some rain, nothing serious.
It's Jumanjij Level 6! 
We're starting to come out on the other side of the pandemic, and slowly, places are reopening around the US.  We've been to our local Tex-Mex place, La Carreta, once, and have bought curbside takeout from them twice. They've reopened with masks on servers. We've not been to any of the other local places, which have since reopened, including BF's favorite Cracker Barrel in Hammond. Yet. But eventually, we all hope to get back to some kind of normalcy.
Trending Egg Bites: Starbucks Leads
Once again the Big Green Coffee Company of Seattle leads the way in trends. First, it was the much-lauded (and maligned) Pumpkin Spice Latte (PSL, complete with 50 grams of sugar). Now, they're leading with their famed egg bites.
I've done egg bites in the Instant Pot, but they're a bit of trouble and I've not made them in a while. (I even bought two of those silicone egg molds to do make them in.)
Egg bites are quite popular for a lot of reasons, and it's probably the one thing I buy the most when I visit Starbucks, other than coffee. 
They're now considered an "emerging food trend," meaning that everyone is getting on the bandwagon after Starbucks started it. Finally, you'll soon be able to get egg bites in your grocers' freezer case. Organic Valley will begin shipping frozen egg bites to stores in late July with an MSRP of $3.99 a pack. Nestle and Valley Fine Foods will soon follow with their own brands.
NOTE: Starbucks has begun to re-open their stores, but our Hammond store has a drive-thru curbside service, Although the store is actually open, there is no seating. You can just go to the counter and pick up your order or hit the powder room (I think.) They aren't allowing seating outside under the patio, either.
PJ's Coffee
Understand that when I first got here, the center of my universe in Hammond was the Starbucks on St. Thomas. I was very surprised to see a PJ's in our town, right by Winn-Dixie, and that was a small comfort. It still is, and both have free WiFi.
Admittedly, I only visit Starbucks sporadically, usually, when I'm going to Hammond anyway, or if I'm headed to New Orleans. If there are extra points to be had or some other kind of "special" reason to go, I might make a trip and hit Target at the same time. I've utilized the mobile app ordering, and it worked fine.

Mostly, though, I've been going to our local PJ's Coffee on Fridays, ordering their $1-any-size hot coffees through the drive-through and adding a bigger tip or the folks working there.
The cafe just re-opened a couple of weeks ago. But I was doing what was asked, helping out by going through the drive-thru to keep them in business throughout the shutdowns. 
BF and I went through one day and I got him a delicious breakfast croissant. A couple of times, I bought BF a double-chocolate muffin, including one for his birthday. He was happy with that. We also bought a gift card to help keep our PJ's in business, and I've just started using the money on it. Their drive-thru has been quite busy so I guess it worked.
Like a lot of fast-food places, PJ's has been following the guidelines set out by the CDC and the State of Louisiana. They just re-opened the local cafe a couple of weeks ago, with limited indoor seating and the same abbreviated hours. There is also a bigger PJ's in Hammond, but not near Starbucks, although I haven't been to that one in a while. Situated next to military recruiting offices, they have a second-floor seating area, and also offer lunch items. They too have abbreviated hours, but chances are, the same as ours.
PJ's also offers discounts to military personnel and veterans, at least here. That's a plus for BF, except that he doesn't drink coffee.
But guess what? PJ's is, through expansion and franchising, moving into other states, including Texas! I couldn't believe how many PJ's there are now around the US. California? Maryland? Georgia? Arkansas? Alabama? I had no idea. There is one "coming soon" to Katy, TX, and I notified longtime Boeing brother RR to be on the lookout. There is also a location in Pearland, which is kind of near Miss Alice, but also might be somewhere in the path of the GER. I let him know about it, and that it is a great alternative to Starbucks (his least favorite place.)
Could PJ's become the new go-to place for coffee and topple the reigning coffee empire? It's possible. You could find a PJ's in your neighborhood one day soon.
The HeatCageKitchen Garden, 2020
Partly in response to the worldwide crisis, BF decided we needed to step up our homesteading game at the Casa de Rurale. I just say it's about time.
After gardening in buckets, small patches of land, and getting some "toilet-tank tomatoes" two summers ago, we now have a more formal garden. I've already made two batches of fresh pesto for the freezer, which he is, as always, unhappy about.
The plant on the right has already been cut for both pesto and for cloning. I've got to plant those rootlings soon and get them out of the window. I'll fill the chest freezer with pesto for the winter, or I'll end up giving some away. Now to figure out what to do with the burgeoning tarragon. I'll start with a compound butter for chicken.
Our neighbor across the street, Mr. JD, brought over his tractor and dug up some land for us in front of the shop, and we've been planting and planting again. Some things don't work but we keep trying. We've planted a number of things, some of which are actually doing quite well. Right now we have actively growing:
Corn
Potatoes, including some from the grocery store we let bud
Green beans
Cucumbers
Watermelon
Zucchini
Radishes
Tarragon
Basil
Lettuce:
Tomatoes:

Yellow teardrop
Chocolate cherry, from seeds I saved in 2015 in Houston (no tomatoes yet)

Mexican Oregano
Peppers

Purple bell peppers
Shishito peppers (a small, sweet pepper from Japan)
Poblanos
"Coolapenos," a variety of jalapenos without the heat
Anaheim chili peppers, aka, Hatch
Between the plants and the seeds, there have been some that were successful, and some disappointments. We just keep planting stuff and hope it works.
The agreement with Mr. JD was that we would share the harvest, and that's fine. But when I picked the first of the bounty, three French breakfast radishes, he never stopped by for them. So I washed them and ate them:


Note: eat radishes right after picking. I've planted more, and they're coming up quickly. I've got both French Breakfast radishes and some older seeds of some other type, and both are growing.
The Anaheim, or Hatch, Chili Pepper Plant
Remember a couple of years ago I did some reading into Hatch chiles? Well, I am finally getting some from the garden, after three years of trying to grow the darn things from saved seeds from Hatch seasons past. They're not exactly Hatch chiles, but they're pretty much the same thing.
I'm convinced this was a mistake, but our local Tractor Supply had Anaheim "Hatch" chili pepper plants about two months ago, and I got the last one. I keep going back to see if they've received any more, but nothing yet.
At the moment, there are four small peppers in various stages of growth, and I've got four in the fridge. I'm planning to roast them soon, and save the seeds. I used the first two peppers to try and plant more–get a load of these: 
Miss Raylina, who works at our local Tractor Supply and puts up with my harassment about "setting up the coffee bar,"  told me how to plant any pepper. It's simple: cut it in half lengthwise and fill the cavity–seeds and all–with soil. Then bury the dirt-filled pepper in your garden. The seeds will germinate and feed off the flesh of the pepper while growing. Simple, right?
I really want more of these peppers this summer, so I'm willing to sacrifice the first two for the greater good of the garden (and give me more "Hatch" peppers, darn it.) But nothing yet. I'll be saving the seeds out of these during the summer to try and grow Hatch chiles again next year.
But so far, nothing yet. At least we have New Mexico's harvest in August, at which time I will be able to harvest more of the Hatch chile seeds for next year.
More Garden Pictures
Of course, Anaheim "Hatch" chili peppers aren't the only thing we've got going on. BF insisted on growing corn and potatoes because that's what his Dad always grew when they were kids. Mind you, BF just turned 50, has been married twice, owned a house once, but has never had a garden of his own. So far, the corn is doing well, with just one stalk knocked over a bit when Cristobal passed through:
How can we incorporate Hatch chiles in with corn? Well, for starters, do it when BF isn't around.
Because the little yellow teardrop plant didn't seem to be doing well, I went ahead and moved it. I figured if it was going to die anyway, I might as well try and give it a fighting chance. Not exactly a bumper crop, but it's a start: 
Earlier this year I found three bell pepper plants called Tequila. They turn purple when ripe, not red. I thought it was interesting so I bought a flat of three. Well, one plant didn't make it, one is still in the shadow of the bigger one and needs moving, even though it's got one pepper growing on it. But the big plant has three purple peppers, in various stages of ripeness.
Interesting, yes? And then there are the Shishito peppers:


I only saw Ina Garten make these on her show recently, and apparently it's also in her last book. (Giada de Laurentiis also has a recipe for them.) When I saw the plants at Tractor Supply, I bought two. One is doing better than the other, so I'll be trying them out when they get bigger. Surprise! One of them is going to be HOT.
Have you ever heard of someone being overrun with zucchini? That hasn't happened to us yet, we've only gotten two off this plant.
And because the leaves are so big, I may have to move the oregano–again.
BF doesn't eat them, so of course, I'll be happily feasting on them soon. Zucchini noodles, and preserved zucchini are right on my list.
We've also had blackberries growing wild, but BF has never told me how to cultivate them. (Mr. JD said they were "dewberries," but whatever–they're delicious.) I gathered berries every day during the brief season, and I have about two quarts in the freezer. That's the berries left from when I go out berry-picking with the now 80-pound pit bull. We eat berries together. He loves them, right off the vine. I also drop them into his huge, muscular mouth for him to enjoy.
Salad Greens And Other Ingredients
I love salads, and I have long wished to be able to walk outside, pick my salad, walk back inside, wash everything, cut and toss everything into a bowl. I've sort of done that twice so far, but there were no cucumbers yet, and I bought some grape tomatoes at Winn-Dixie:
I think I may have dipped into the remaining stash I have of Meyer Lemon EVOO and Raspberry Balsamic Vinegar from Oil & Vinegar in The Woodlands. Just this once, it was a special occasion. But this salad didn't need much. Those bottles have been at the top corner of the pantry behind everything. BF has strict orders to never touch it, but he probably won't anyway.
I miss that place. I wonder if they ship.
I tried to grow Romaine lettuce in Houston but was always unsuccessful. The GER told me once that lettuce is a "winter crop," which put me right off trying again.  One day I had a nice big leaf growing, and an hour later, a slug took it out.
Then I moved. Here, we've grown some "gourmet" lettuce as well as what doesn't really look much like iceberg lettuce, but is quite tasty.
The seed for the iceberg lettuce moved when it rained or I watered, so it's in an odd place. I might try to move it again soon, or move both lettuces away from the outer part of the garden plot so they'll grow better. There's a reason for that.
See, I did sprout some Romaine and some celery in the kitchen recently, but they disappeared after I planted them outside. Not died–disappeared. BF said it looked like either deer, possums, raccoons or some other nocturnal creatures came to feast and dug them out of the ground. Without one of those outdoor cams, we have no way of knowing. I'm not 100% sure I want to know what's going on outside with Mother Nature, anyway.
We also planted cucumbers, which, along with watermelon, are threatening to take over the lawn.
You've got to check those cucumbers regularly–if they turn yellow, they're awful. I know this because the GER grew cucumbers once, and we missed one. He found the yellow "ripe" one, and of course, I had to try it. NOPE! So I'm on them daily for the ones that are ready to pick. If I see some yellow, they get harvested.
No watermelons yet, but we'll be enjoying those hopefully later in the summer.
I do keep watering and pulling ever-present indigenous weeds out of the plot. There's some over-grown grass to be removed as well, and I take out some every morning when I water. At some point, I hope to do a mass removal of everything and get some of that black fabric to put over the ground to keep the weeds from getting sun. Fingers crossed.
Books, Books, And More Books
Callisto Press has blessed me with oodles of books since last July. The variety of topics include:
Weight lifting
Wine, spirits, and cocktails
Professional poker
Aromatherapy (three books, but I'm not allowed to do that in the house)
Spells for new witches (I kid you not, it was interesting)
The Law Of Attraction
CBD 
Weight training/fitness
Cannabis edibles (not legal here)
Successful aging and retirement
Fung shui
Essential oils
Visualization
Multiple cookbooks, including:


Italian cooking
French cooking and baking
Scandanavian baking
Baking, including cakes and donuts
Sauces
Barbecue and grilling, including sauces
"Five-Ingredient" cookbooks
"For two" cookbooks
Quick-cooking, 30 minutes or less, including "healthy"
Desserts
Instant Pot cooking
Air Fryer cooking
Slow cooking

Gardening (including urban gardening)
Convection oven cooking
Dehydrator recipes
Cooking for your dog (absolute truth, including recipes for "doggie date nights" for you and the pup)
Psychology in different forms, including three "couples" books and one on "willpower"
Sleeping (and how much sleep have I lost reading them? None.)
Cookbooks for pecific diets, including:

Vegetarian/Vegan
Keto (including vegetarian)
Pescatarian
Dairy-Free
Gluten-Free
Sugar-free
Thyroid disorders
Intermittent fasting
Lowfat
Mediterranean (I have three, including one for Keto)
And that's just the ones I've been able to put my hands on just now.
Amazingly, we've found a few new "winners" for me to make again, with two thumbs up from BF. This includes one called Roasted Calabrian Chicken, which I made last week. It was really just chicken and diced potatoes with some dried oregano, fresh rosemary, and (don't tell him!) a squeeze of lemon juice, on a sheet pan in the countertop oven. Needed to cook the potatoes longer, though. Next one is an air fryer recipe with. . .chicken and diced potatoes. The potatoes go into the bottom, and the chicken goes on top on a little rack. Maybe next week.
How Many Books?
Honest, I have no idea. I haven't counted or organized them yet. They've been coming hot and heavy since last July, and until they started limiting people to four books, I got as many as seven at once. I have given a couple of them away as Christmas gifts, and some may be donated to the library eventually.

I need a new bookshelf now, and I'll have to organize them accordingly. That means BF will be moving some of his boxes of ju. . .I mean, things, for me to put the bookshelf up. I plan to put a nice china cabinet up next to the bookshelf one day, preferably from IKEA, but that's going to be a while yet.

I wondered if I would need more bookcases. And then one day, it became e-books. I'm guessing it's because of the expense, but the reason Callisto gave was because of the delivery times. So now it's about reviewing e-books, and they offer a very short time window for it, too.
I've sent one or two of these e-books to Miss Alice in Houston since she's now vegetarian, a gift from Hurricane Harvey.

I do appreciate all the physical books they've sent me (and now, some of my writer friends) to read and review, and will keep them in their own bookcase. LOTS of delicious food in these books as well as really good info, which I hope to digest before my 90th birthday.

I missed two books out of the last batch of physical books that I really wanted, so I've got them on my Amazon wish list. I'll try to fit them in my next Amazon order (whenever that is.) One was a 3-ingredient cocktail book, the other another "for two" kind of thing.  Oh, well–they're not expensive.
What's Next?
I'm a good six months late on this, but I think the next post will be about the cheesecakes. KJ is impatiently waiting for me to write it up, and I need to blog a little more regularly anyway. Plus I've got to tell you about the air fryer and the Instant Pot that's taking up way too much room on the countertop. At least when I use it I can "let R2D2 handle dinner."
Please take care of yourself, wash your hands, take necessary precautions, and stay far and away from trouble. It's everywhere, lurking around corners. I'll be back soon with more delicious recipes to share.
Enjoy!