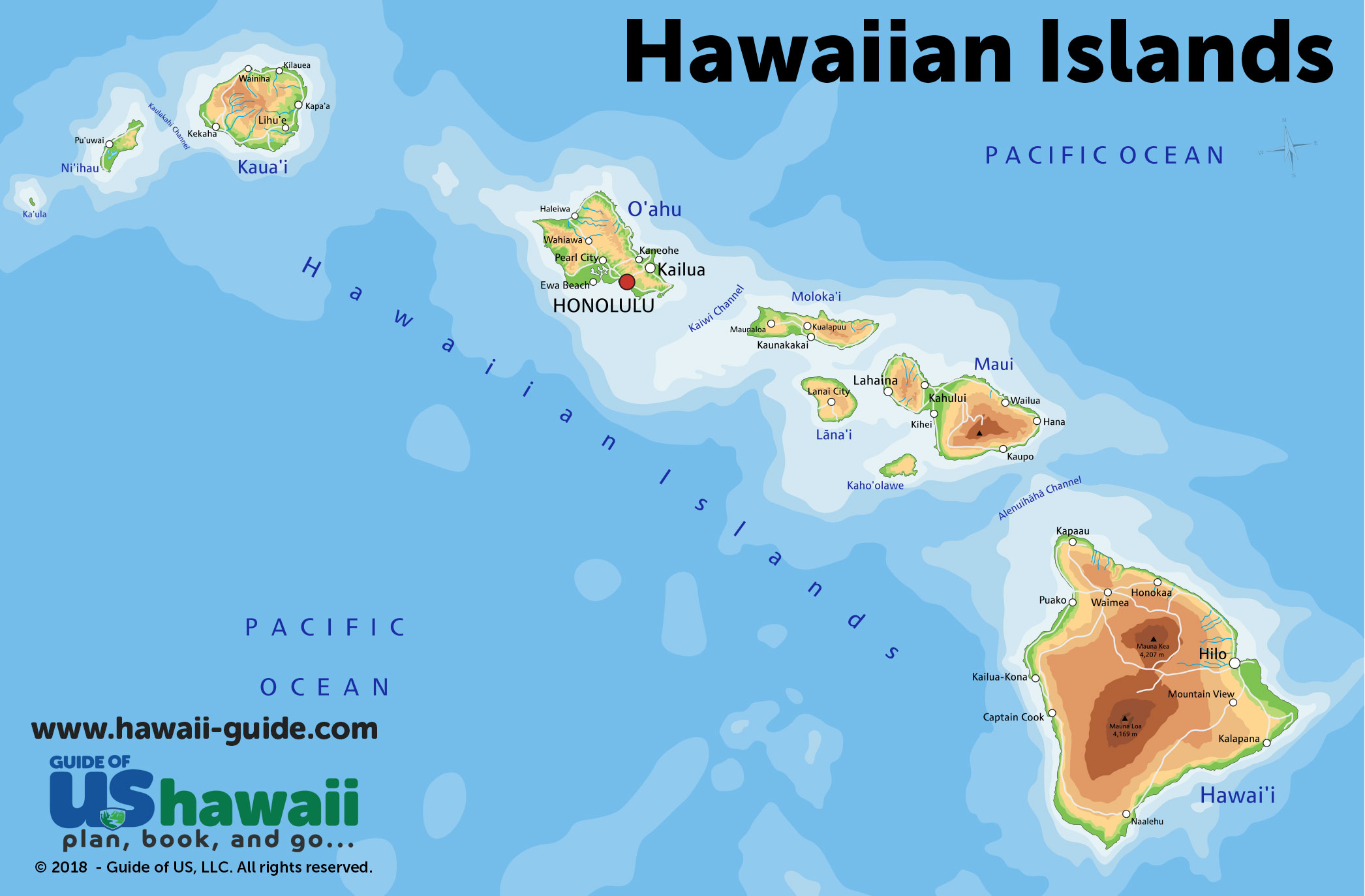 The Foods Of Maui, Hawaii
Hawaii. The name conjures up pictures of beautiful beaches, surfing, snorkeling, pineapples, and coconut. It's what most people believe is paradise. No, I'm not going to Hawaii anytime soon. But as I'll explain, the Aloha State is important for agriculture and the food that's brought to your table.
Hello again, Dear Readers:
Have you tried Mint & Parsley Pesto yet? It took a while to get that mess cleaned up, but it's all done now. BF is still acting the way he does when I mention pesto. Aunt Ruth wrote back and said she likes mint in her tea, but never thought about making pesto with it. Sit tight, Aunt Ruth—a blog post on tea is planned and in the draft folder.
A Little Birthday Cake
BF's birthday was Sunday, and I made him a delicious—and little—birthday cake from scratch.
His favorite is the boxed yellow cake mix with the prepared chocolate icing. I made it from scratch from the Easy Cake Cookbook by Miranda Couse, both the cake and the chocolate frosting. It's a great book for making small, easy, everyday cakes.
Sure, books like the Death By Chocolate series have some amazing creations—even a chocolate raspberry wedding cake (who needs a groom?) So do many of Martha Stewart's books. But for a quick bake that comes together quickly and doesn't require a long ingredient list, the Easy Cake Cookbook is a great go-to cake book.
Amy's Cake History
Now, most people buy a cake, and that's fine. Aunt Ruth will probably remember this one.
Years ago while at Boeing, I somehow became the "IT Party Girl" for all department celebrations. I didn't mind, it was kind of fun, although I was pretty tired when it was all over. When a cake was requested, I just went to HEB and bought one, or ordered it if I had enough time. I always ordered buttercream icing, and everyone loved it. They were consistently delicious and the most requested cakes.
Then one day, there was a celebration I wasn't involved in when someone was transferring to Boeing's DC location. After starting the yeast-free diet, complete with prescriptions, I wasn't about to touch a piece of cake. (I'd also shrunk a couple of dress sizes.) But I sat down next to the lady from Facilities, and she leaned over and said in a low voice, "did you have anything to do with this?" I said, "no, why?" She said, "I can tell." I asked, "how?" Her response: "the cake." I just smiled.
It seems that while the cake was beautifully and expertly decorated, the taste did not match the appearance. Being the nosy person I am, I sauntered up to the table and asked one of the women responsible for the event, "nice cake—where did you get it?" The proud response: "Sam's!"
I wasn't about to give BF a birthday cake from Walmart or Winn-Dixie.
Happy Birthday, Honey.
It's Over
Yes, I know—the verdict in Depp v. Heard came in the day after I published. The plaintiff is working—on a tour with Jeff Beck in the UK. He reportedly went to a Birmingham (UK) Indian restaurant this past weekend with Jeff Beck and 20 of their friends. He paid a dinner tab of about $62,000. The owners closed the restaurant for the private party and swore all employees to secrecy. Imagine their surprise—and there was Johnny Depp asking questions about not only the place but even their CCTV system. The owner said he had a nice chat with the man and was quite friendly.
In fact, JD enjoyed the dinner so much that he asked them to make him a takeout meal for him, based on what they served. No hotel room service that evening.
The defendant has disappeared for now.
Now that the trial is all over, we can all go back to our normal, everyday lives.
Celebration Across The Pond
Her Majesty, Queen Elizabeth II, celebrated 70 years as the reigning monarch in the UK this past weekend. There's never been a Platinum Jubilee before. (I know, I know—but she's the Queen.)
Incidentally, if you haven't noticed, it's been four years since the most famous royal wedding in recent history involving an American. Four years on, nobody seems to care about these two. At the Queen's Platinum Jubilee this past weekend, they were actually booed leaving a church service. They're back in California now with the kids, after reportedly having a very short meetup with Her Majesty at their UK home, Frogmore Cottage.
On the flip side, have you seen Her Majesty's short video having tea with Paddington Bear? It's SO CUTE!! (Marmalade sandwiches!) Listen, I know she's THE QUEEN, but at 96, I don't see why she can't have a little fun with Paddington Bear. Her sketch 10 years ago with Daniel Craig as 007 was great, but this was even better. Even her family didn't know about the sketch. She kept it a secret from everyone, and the BBC spent half a day with Her Majesty. Prince William's three grandchildren were thrilled, as were all the other children who love the adorable Paddington Bear. (If you're not familiar with PB, here is a background bit on him.)
Hawaii, the 50th State
Let's take a long plane ride to Hawaii, shall we?
Spring and summer bring thoughts of vacation time. People from all over the world travel to the Islands every year. Although it's an individual state, it's a collection of several islands that have a long history and culture. There is a total of eight islands, but a few of the smaller islands are uninhabited.
Hawaii is one of those places that many people say, "I'm going to go there one day." Actually, some people say they're going to go, and they do–and they never go home, as I've discovered. Howard Hughes was one of them. Sounds like Texas, but it's different when they swarm in on The Lone Star State.
One of my agency clients has two non-legal clients on the island of Maui, the second-largest island in the state of Hawaii.
So, I do a lot of writing about The Valley Isle, as it's called. The content is about different things that are either Hawaiian or Hawaiian but relative to Maui. I've learned a lot, and it's interesting reading.
BF and I occasionally talk about where we want to go one day, and Hawaii is one of those places. I said no, I want specifically to go to Maui. We've never been there, not yet. I'm still trying to make a trip back to Houston to visit.
Where I Got The Idea
Recently one of my client project managers, who lives in Florida, found out about my little food blog. She said, "hey, why don't you write a blog post for our client about traditional Hawaiian recipes?" Who am I to say no? So I did. And I thought I'd keep the idea in the draft folder for a later blog post here. Because Hawaii also has an interesting food scene, in addition to agriculture. (I've also suggested topics for their various clients occasionally, too.)
Everything has to be shipped at least 2,000 miles to the Islands, so it's quite expensive to live there. Yet everybody keeps moving there and building. Like former President Obama, who is building a home on the island of Oahu. (Because he was born there, so he said.) Just last week one of my legal clients said he was headed to Oahu with his wife and kids–he met and married her there. Other well-known celebrities have homes in Hawaii, particularly on Maui, which isn't as developed as The Big Island (the island that's called Hawaii.)
The state participates in the Hawaiian Electric's Clean Energy initiative, in which the state works toward all clean energy, including:
Wind
Solar
Water, also called hydropower or "ocean energy"
Biomass
Waste To Energy
Geothermal
No, I'm not copying and pasting one of those articles here, but I am referencing some of the research. It would ruin the SEO for both my site and the client's site. (I know better.)
Brief History of Hawaii
Prior to becoming a US state on August 21, 1959, the collection of islands was a territory, and before that, it was a sovereign kingdom. It had a monarchy between 1810 and 1893 but was overthrown in 1893 by European capitalists and landowners.
Hawaii offered considerable assistance to the United States during World War II and pushed for statehood. People living there did not wish to be subjects, but citizens, and voted to become a state rather than stay a territory.
Like Texas, Hawaii was an independent Republic until August 12th, 1898, when the US made it a territory. For 60 years after that, it became it remained a non-self-governing territory until becoming the 50th state. Since joining the United States, it has become an integral part of the US, even though it's 2000 miles from the California coastline.
Note: don't refer to people who live in Hawaii as "the natives," it's considered insulting. They're called "locals," because not everyone was born there, and therefore aren't "natives." Also, don't say "back in the States," because you are in the States. What you mean is The Mainland. There is also a language called Hawaiian Pidgin that's spoken by people both born there and relocated there. Folks don't normally speak it in front of tourists, but if they do, just smile.
Maui itself is both an island in the state of Hawaii and an entire county by itself. With 64 parishes in Louisiana, and 254 counties in Texas (Houston's Harris County is the largest), it's a bit different to wrap one's head around one county, one island. But they do it, and Maui is only 728 square miles. Galveston Island, by contrast, is only 27 square miles, although Galveston County is larger.
Agriculture
So, what does that have to do with my silly little food blog? Well, for one thing, the State of Hawaii grows quite a few crops that are exported all over the US and the world. You'd expect things like pineapple, bananas, avocado, coconut, and macadamia nuts to be grown there. And, you may not realize that some of the food you buy could have been grown in Hawaii, or even on the Valley Isle.
While Maui has a considerable amount of coastline, it's not all beaches. The Valley Isle also has several different ecosystems, called "microclimates." This means that you can go from a coastline to a desert area in a car ride, and then pass through a tropical rainforest on the east side of the island. You can also go straight up a mountain and find yourself shivering at a higher elevation. It also means that different crops grow in different spots. It's Terroir, as the French call it in relation to winemaking.
But Maui also grows and exports other crops that you may not realize, such as:
Alfalfa
Avocado
Beets
Cacao (chocolate)
Coffee, particularly Kona Coffee
Eggplant
Guava
Jackfruit (hard pass for me)
Lemons
Lettuces and other green leafy vegetables
Limes
Papaya
Potatoes
Strawberries
Sweet potatoes
Taro, a locally grown starchy root like a potato that's used in a range of traditional dishes
Maui and Hawaii's crops are consumed around the world.
Maui's Agriculture Today
Until 2016, sugarcane was a prominent crop and industry. The former sugarcane land in north-central Maui is now owned by a California-based company. They have plans to turn that area into sustainable farming with non-GMO crops, bring more jobs to the area, and increase the amount of locally grown crops for Maui and possibly for export.
Ironically, Maui imports about 90% of its food from the Mainland US. Everything is flown in from elsewhere, hence the higher cost of living. This includes food, medicine, fuels, and pretty much every consumer good you want to buy. Don't forget the postage.
Should Hawaii's supply chain become seriously disrupted due to a hurricane, tsunami, or another disaster, Hawaii would have no more than three to ten days of food available. People who live there want to make sure that the entire state of Hawaii can develop a more self-sufficient food supply that isn't dependent on 2,000-mile trips from the Mainland. Remember, it also takes fuel to get the food and supplies to the Islands.
Island Fare
If you go, what can you expect to eat? Seafood, according to one of my former Boeing coworkers who just went to Maui. But, surrounded by ocean, what do you expect? No complaints out of me, that's for sure.
But if you go, Maui as well as the entire state has some fine dining using locally produced ingredients. There are organic family farms on the Valley Isle and plenty of local coffee shops and other places to eat. Don't expect Texas-style anything, that's for sure, but you'll find a range of delicious local options.
There are some unique foods you'll see that will catch your attention. Some will likely turn BF into a dieter whenever we get to Maui.
Poke' and Poke' Bowls
Poke' bowls (pronounced "POH-keh") began with Hawaiian fishermen who would simply cut some freshly caught fish and vegetables, season them a little, and eat their lunch. That's it. The word means "slice or cut" in native Hawaiian, and of course, is one of those things you get everywhere on the Islands.
If you remember my post on Spam last year, you'll recall that this canned meat is quite popular in Hawaii. The company has a recipe for poke' using Spam.
In the Mainland, poke' is new and trendy, and there is even a poke' place in Hammond. We haven't been in it yet, I guess I'll do that on my own one day—no way BF will touch that, he already told me. A couple of weeks ago, we had to run an errand in the Baton Rouge area and saw one near Ollie's Bargain Outlet. I couldn't get BF to go in with me, but we needed to get home anyway. Next time.
I'm going to admit that I prefer "bowl food" because it's just easier, and poke' sounds like a winner in that category. Here's a primer on how to make a poke' bowl at home, if you are so inclined. This poke' primer is from the infamous People magazine, but it's also basic.
If you go looking for cookbooks on poke', be prepared to see books on "poke cakes."
Eating Poke'
The USS Nemo Restaurant in Naples, Florida offers a primer on how to eat a poke' bowl, too. Hint: it's not like spaghetti and meat sauce.
The basics are:
Cooked rice
Fresh salmon or tuna, sushi-grade, or a non-raw protein like cooked chicken or shrimp, canned crab or tofu
Sesame oil (just a little—it's very strong)
Toppings such as soy sauce
Anything else you want to add, like veggies, sunflower seeds, etc.
Of course, if you're making poke' at home, you can use whatever you like—quinoa instead of rice, for instance. I'm not interested in chopsticks, although I do know how to use them. Have at it.
Banana Bread
Believe it or not, banana bread is a really big thing in Maui. No kidding. You see, the entire state grows lots of bananas. They grow everywhere, especially in Maui.
One reason that Maui banana bread tastes the way it does is because of the apple banana grown there. Many bakers also use organic sugar that's harvested on the Valley Isle. And, well, there's also a little Aloha baked into every loaf, making Maui banana bread unique.
That's not to say your own banana recipe isn't any more special. It's just that Maui's is special, too, for a few reasons. Bananas thrive in Maui, and the locals take their banana bread very seriously. If you go, make sure you try some and don't forget to say "Mahalo."
The Rise Of Hawaiian Banana Bread
Why is banana bread a thing in Hawaii? During the Great Depression, growers found themselves overloaded with more-than-ripe bananas. Hawaiians simply started baking banana bread to keep them from going to waste.
When baking powder became available, it was easier than using yeast. So, home bakers could make the bread easier and faster with all those brown bananas. Since then, banana bread is a beloved tradition in Maui that's loved by locals and tourists alike.
Incidentally, banana bread is one of the most popular recipe searches online. Check out Pinterest, Martha Stewart's website, and The Food Network, or just do a simple Google search for "banana bread." You'll find millions of recipes and never run out. Your biggest problem will be picking one.
BF's favorite is in Martha Stewart's Baking Handbook. It includes shredded coconut and walnuts, but I use local pecans instead. This bread freezes well. I need to bake more soon; we gave away the last loaf in the freezer.
If you can't go to Hawaii this year, enjoy some homemade banana bread at home while planning next year's trip. Make sure to try the banana bread while you're there.
The Luau
You've probably heard of this but might not know what it is. Sure, it's a feast, but it's way more than that. It's a celebration of Hawaiian culture, food, and an ancient way of life that's been preserved through the ages.
Modern luaus are big parties held at the beach. Traditionally, they are for celebrating things like marriages, births, and other milestones. But now they're available for visitors, just find one, make your reservations, pay in advance, and go.
They are traditionally held at sunset, and of course, you'll be given a lei upon arrival. Etiquette note: do not remove this lei, it's considered an insult. Pregnant women are given an open-ended lei since it's considered bad luck for her to have the closed one.
Guests sit on ground mats by low tables, although tables and chairs are available upon request at some luaus. Dress casually and comfortably, of course. Luaus now run for about three hours and include food, some drinks (or may have a cash bar), and traditional Island entertainment. Fire dancers, hula dancers, or traditional dance that tells the story of Hawaii are the most common. You'll learn more when you make your reservations.
Food At The Luau
What kind of food is served? You'll dine on traditional slow-roasted pork, roasted all day in an underground pit with hot rocks, no kidding. Sweet potatoes are also included in the pit. Other traditional foods include:
Chicken long rice
Fish dishes, naturally, including Lomi salmon and Poke'
Coconut custard, called "haupia"
Kulolo, another pudding made with steamed and grated kalo and coconut milk
Salads from locally grown produce
Rice (which is probably all BF will eat anyway)
Desserts made from locally grown tropical fruit, i.e., mango, pineapple, papaya
Cocktails include Mai Tais and other tropical drinks along with non-alcoholic drinks for children and those of us who prefer not to drink.
Always at least try some of the native dishes, as it is a sign of respect. Native Hawaiians and longtime locals are big on respecting traditions, the culture, and the land, and that includes beaches.
Hula dancing is traditional and also taken seriously. If you're of a mind to do so, get up and hula dance with everyone else. Just don't make fun of the other dancers, it's considered rude.
Recipe Redux: Chocolate Macadamia Nut Clusters
Macadamia nuts are synonymous with Hawaii. So if you're having a hankering for some, I'll help you out here.
Remember a while back when I reviewed Emilie Bailey's vegetarian keto cookbook? I made those lovely-looking chocolate macadamia nut clusters. Unfortunately, we weren't crazy about them. Well, I figured out why.
Normally, when I buy nuts for cooking or baking, I get them from the baking aisle. But that's not what I should have done with this recipe. What I should have done, and I did the second time, was to get the roasted and salted nuts from the snack food aisle. That's why the first batch of chocolate nut clusters just didn't taste all that great–the nuts were raw.
But roasted and salted macadamia nuts made all the difference, and the result was so much better.
They were quite delicious on their own, too.
I also chopped the nuts this time.
We really enjoyed them the second time, so that's another back-pocket recipe we have for Valentine's Day and other date nights at home. What can I tell you? They were so much better with the roasted nuts and extra salt inside and on top:
Here's the recipe if you want to print a copy for later. (So glad I found WP Recipe Maker!)
Dark Chocolate Macadamia Nut Clusters
A simple keto dessert from Emilie Bailey's Vegetarian Keto In 30 Minutes
Ingredients
1½

cups

sugar-free chocolate chips

I used Hershey's but there are several brands, including Lily's

1½

cups

roasted and salted macadamia nuts

From the snack aisle

1

tbsp

coconut oil

½

tsp

vanilla extract

look for no sugar brands

Flaked sea salt
Instructions
Line a baking sheet with parchment paper and set aside.

Place the chocolate chips and coconut oil in a microwave-safe bowl and microwave on high. Stir every 20 seconds for about 1 minute 30 seconds, or until completely melted.

Once melted, stir the vanilla extract into the chocolate mixture.

Pour the macadamia nuts into the chocolate mixture, and stir until coated.

Use a tablespoon to drop mounds of the chocolate-macadamia nut mixture onto the parchment paper. Sprinkle with a tiny bit of sea salt, and chill for 15 to 20 minutes, until firm. Store in an airtight container or zip-top bag in the refrigerator.
It isn't Maui, but it'll do for now.
Until Next Time
I hope you've enjoyed today's culinary visit to Maui. Right now it's the closest many of us will get to the Valley Isle, but that's OK. I bought a nice pineapple today for my Buddhist altar.
As I mentioned, I'm planning a blog post on tea soon, because, well, I like tea, too. But I'm picky. It's got to be British tea, which comes with a lot more history than American tea. Well, except for the Boston Tea Party, of course. At this point, I think we're on better terms with Britain, with long-term mutual respect in place. At least if Harry and the American Duchess would please mind their own Spotify- and Netflix-sponsored business.
And if you like iced tea—time to make some, yes?
Enjoy!