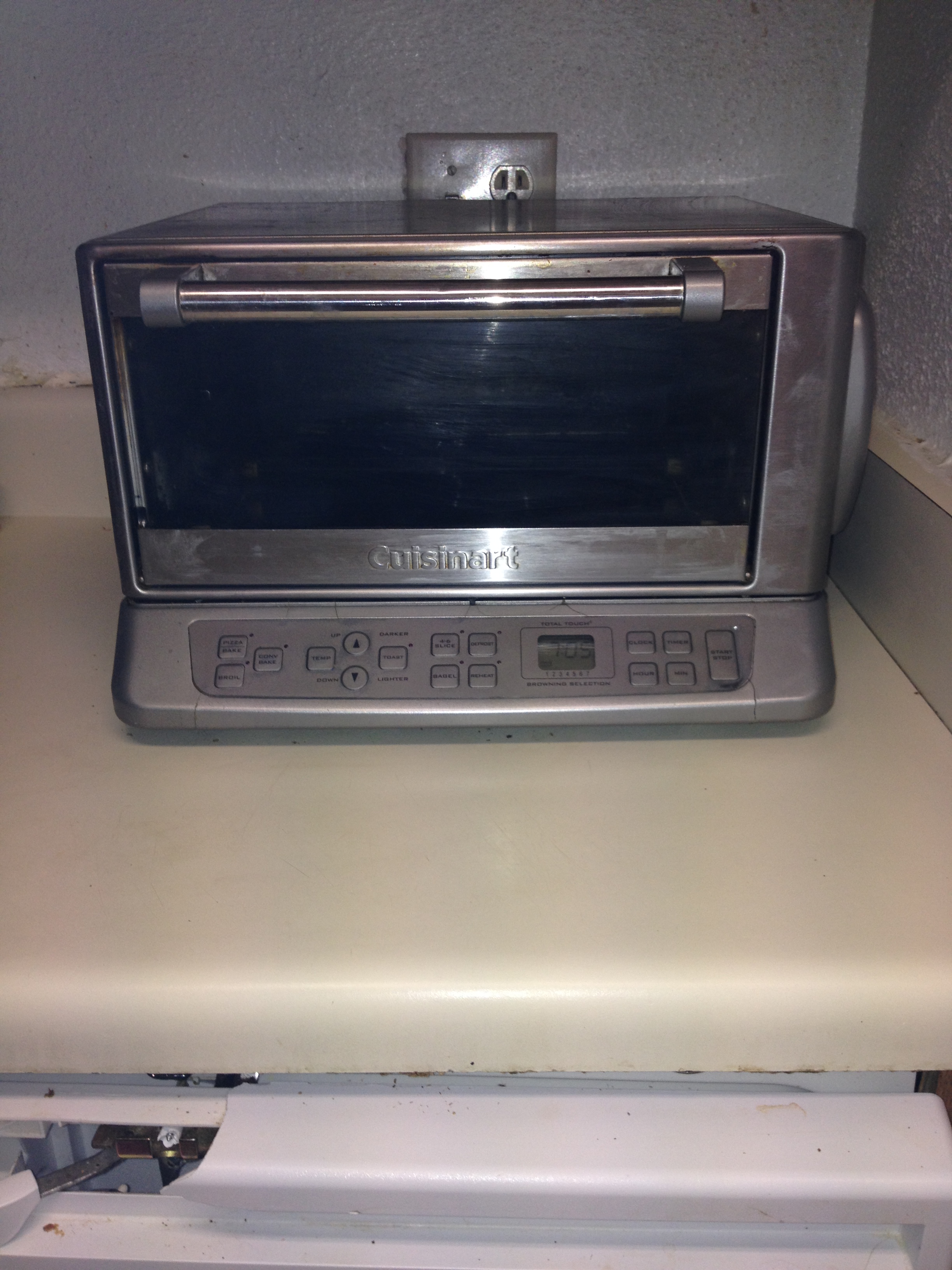 Good afternoon, Dear Readers:
Are you enjoying summer? Are you trying? Or is the lure of the watermelon margarita too hard to resist? (You can make them without alcohol, too.)
Here's something to really whet your whistle if you happen to be in Philadelphia: the Donut Cheesesteak Burger.
As if 1400 calories were the only thing we needed to worry about.
Yes, I know, capitalism. I'm not knocking capitalism, of course. . .but it's just. . .couldn't you use that intellect for something else? I mean, we now have two Ebola patients in the US–could you help out with that a little, maybe?
Anyway. . . .
I'm well into the second week of the infamous Yeast-Free Diet, to try and get rid of the heartburn and other gastro ills I've developed. No alcohol, no vinegar (except apple cider vinegar), no fruit, no dairy. . .well, you know the drill if you've read about it or done it. It's a 90-day cleanse diet, and once you get over no cheese on your scrambled eggs for a while, it's all good, and you'll get the bug out of your gut.
I'm using the Yeast Control powder from Green Willow Tree again this time, too. Funny, it really doesn't taste all that bad to me this time. That's OK, and ice in the water helps with that.
That doesn't mean I won't be grumpy for a while. But I'm getting back into walking and exercise, so maybe that will take the edge off. A little. If I don't hurt myself.
One of the things I've noticed is that what's called "common knowledge," also known as "common sense," seems to be disappearing in this country. What I mean by that is that things people just used to know and passed along were little things, like a dozen equals 12. People don't KNOW stuff like that anymore, and they certainly don't pass it around if they do. While I don't try to go around giving advice to people who didn't ask for it, I do try to help out where needed. Sometimes.
Take vinegar, for instance. Yes, that bottle of strong, clear liquid in your pantry that comes in handy for the occasional recipe, and the stuff I can't use for a while. (Distilled White Vinegar, that is.) Did you know you can use it for more than just salad dressing and stuff, right? Well, keep reading.
Twenty years ago, when I became a devotee of Martha Stewart, I found in either her Christmas issue or one of her Christmas books an idea for making flavored olive oils. I did some research too, since the web was becoming an information portal. Problem: fresh herbs have bacteria that may flourish in oil, but vinegar would kill anything like that. I just put the same herbs into vinegar, got some sealing wax, corked the bottles and gave quite a few folks some flavored vinegar for Christmas. I did that more than once, too.
Of course, when I asked the now-ex-husband to write down "sealing wax" on our shopping list, he didn't understand what it was, or what it was for. When we got to Wal-Mart, I looked on his list and it said, "ceiling wax." Um, what? You gonna get up there and wax it?
Anyway. . .
When I grocery shop, I buy two or three gallons of the plain white kind, because, well, I do not use it for salad dressing; that's either apple cider vinegar or maybe raspberry vinegar. . I also don't use table salt for cooking, but we'll get to that later.
Vinegar does all kinds of non-foodie things, which is why I keep it around. Do you have a stainless steel kettle for boiling water to make tea or coffee in a French press? Leave it too long and it will develop a slime. YUCK! You can also become ill from it–read the linked post, and you'll see I did that already, hence a previous round of the Yeast-Free Diet.  When I clean mine, I fill it halfway with vinegar, half with water, turn it on to boil and let it finish. Once I hear that "click" of the switch, I know it's done–the mineral spots on the bottom are gone, too. Drain, rinse a couple of times until the vinegar smell is gone, and it's good to go. If you use it regularly, doing the vinegar boil twice a week should keep it clean.
Vinegar can also get the scaling out of electric drip coffee makers–just fill it with straight vinegar and turn it on; then run two or three brew cycles after you dump the vinegar, or until you don't smell it anymore.
I bet you didn't know you could clear drains with it, did you? Neighbor K found this out on Saturday–I'd mentioned it to her a few days ago, and she texted me Saturday asking about it. So I texted back what she needed and how to do it. A little while later K texted this message back: "WOW it works!"
Would I lie about a thing like that? (See what I mean when I said we keep each other out of trouble?)
Mission accomplished. She told me later that the regular drain cleaner you buy at the grocery didn't do anything, but this did. Woo hoo! It also works on a slow-running drain, which means you've got something developing down in the pipes. You can also do it monthly to keep the drain from backing up, which I consistently forget to do.  (I've since run that formula down my own kitchen sink this morning, mostly as a preventative measure.)
That non-toxic drain cleaner came out of one of two old books I bought in the 1980's from Rodale. The Natural Formula Book for Home & Yard (1982) is 300+ pages of the kind of info that people used to just "know."  Another vinegar-based thing is what's called "Blue Window Cleaner" on page 17. Mine isn't blue, however, because I discovered that to get blue food coloring, you have to buy the box of 4 colors. I don't need it that bad, so my "window cleaner" is clear in a spray bottle from Home Depot. You could also re-use a spray bottle from Windex, or get one at Home Depot, Lowe's, or even IKEA.
Cleaning/clearing your sink pipes toxin-free is very simple. Down your drain pour one cup table salt, one cup baking soda, and one cup plain white vinegar. It will fizz and bubble, but that's all of it. Meantime, put that kettle on and boil some water. Once the water boils (which will take at least 15 minutes, the more the merrier), carefully pour it into the drain behind the mixture. Put that pot down and let the hot water do what it does–melt and disperse the gunk and take it out of your pipes, and out of your hair. Follow that up by running the hot tap water for at least 5 minutes, and you're good to go.
Oh, and this will work in your bathroom drains, too. Just be careful if you haul big pots of boiling water, OK?  Burns are NO FUN.
I also saw on Facebook recently where you can clean your microwave oven by adding a cup of water and a cup of vinegar to a 2-cup measure or other microwave safe container, running it until it boils, and then wiping it completely clean. (Dump that down the drain while hot, carefully, for a little drain maintenance, too.)
I haven't bought commercial window cleaner in 20 years; I just use this stuff and it works perfectly. Make it as I need it, one or two batches at a time.
Blue Window Cleaner
3 tablespoons household ammonia (make sure you get clear, non-sudsy ammonia, or you'll have a mess on windows and mirrors)
1 tablespoon white vinegar
3/4 cup water
1-2 drops blue (or other color) food coloring (optional)
Measure ammonia and vinegar into a clean spray bottle, and add the water. Add food coloring, if desired, and shake well.
Easy, right? And cheap.
If you're interested in that kind of natural, old-fashioned cleaning and housekeeping, the other book I still have through all that life has thrown at me is Rodale's Hints, Tips & Everyday Wisdom. That book was published in 1985, although an updated version was published in 1994 that I just found out about. While I'm always interested in that sort of thing. . .my ex-husbands were not. That should tell you everything you need to know, right?
Another great use for vinegar is weed killing; I just found it recently, courtesy of Capper's Farmer, with just a little searching on their site. (I get their emails and Facebook feeds, too.)  A non-toxic weed killer that does a pretty good job, and pretty quickly. Lucky me, I happened to have one of those pump-action spray containers like the exterminators have (don't ask) so it didn't take long. While it didn't kill every single weed, it did a good job with the ones I sprayed. In the back, I dumped some out directly on a patch of weeds and they were just gone. I've gone out and sprayed the rest, and just haven't gotten around to pulling them up. But they're dead, that's for sure. Except for that tree that keeps wanting to grow back. That's a tough one to get rid of.
I also keep lots of baking soda and table salt around. Why? Together they are quite useful.
You know how I love to use the little toaster oven for everything, and turn on the big oven maybe 4 times a calendar year? Well, the little oven is getting a cleaning. You know how when you cook fish you remember it long after you ate it? Yeah, it's like that–and opening the windows doesn't help, either. I don't toast bread very often, only when I make the gluten-free stuff, mostly it's cooking and roasting stuff, like meat, chicken and turkey.
I've mentioned this before, I love turkey and get turkey parts (primarily thighs) frequently. Put them (or any part of chicken) on that broiler pan and roast them at 400F for about an hour, and you get perfectly cooked meat with a skin crispier than any potato chip you've ever eaten. HEAVENLY, I tell you. But when I cooked two more Friday night. . .I smelled them in my sleep. So the oven needs to be cleaned. Seriously.
I've discovered another foodie blog, The Kitchn, and so I get the Facebook feeds now. Good stuff, and what I found for non-toxic oven cleaning was here, using baking soda, water (or as someone in the comments suggested, hydrogen peroxide) and. . .vinegar. Of course, I unplugged the toaster oven first, then went to work. I cleaned the broiler pan, rack and drip tray best I could, and then went to work on the inside of this beast.
First, remove the oven racks, or anything else you might store inside the oven.  Since this is a toaster oven, remove the drip tray, since that's funky too; we deal with that separately.
Next, you make a nice paste with water and baking soda, although one comment about hydrogen peroxide made me experiment with that. A half cup of baking soda, then 3 tablespoons of water or peroxide; more as needed, a little at a time. Coat the inside of the oven with this paste; not too thick, not too thin:
Let it sit overnight, then go back and wipe that grunge off as best you can. Scrub a little, scrape a little, but it starts to come off pretty well.  Use a plastic scraper thingy if you need to on some burned-on crud. Once you get as much of it off as you can, spray some vinegar in there and let it fizzy up. Wipe some more. Yes, more. Eventually, you will remove all you can remove.
That weird liquid at the bottom of the page is caught between the glass and the metal band that holds it on. Eventually it drained off and I cleaned it away.
I scraped, scrubbed and wiped some more after this picture, but this is about as good as it gets. Remember, this toaster oven is about 4 or 5 years old. While I've cleaned it before, it doesn't all come off, since it's not ceramic on the inside like a standard oven is.
Now, the drip tray I treated a bit differently. I put it in a bucket of water and a half-cup of ammonia, which will also work on the oven racks (but I didn't think about that when I was soaking it.) Some of the comments at The Kitchn suggested filling the bathtub with water, but I thought that was a bit unnecessary since it was small. After I took a shower for the night, then filled up the bucket with water, added about a half-cup of ammonia, closing the bathroom door so me and the cat didn't have to smell lemony-scented soapy ammonia all night. Next day most of the baked-on stuff came off, but not all. I scraped with a plastic scraper, but not all of it was loose. Maybe next time.
It's about as clean as it's going to get now. I turned it on to burn off anything else, and it had a slight smell for a bit and that was the end of it.
And then I started cooking in it again.
I'm sure I'll get a few more years out of this one. Maybe this one will croak and I'll buy me a brand-new one. Again. That's what happened to the last one–the electronic bits went out and that was the end of it after 6 years of heavy use.
Now, under no circumstances should you use a fancy gourmet vinegar for any of this stuff. My stash of Raspberry Balsamic Vinegar from Oil & Vinegar is tucked away in the back of the still-organized pantry (with the Meyer Lemon Olive Oil) and only comes out occasionally (especially now.)
While I do have some, I'm not using apple cider vinegar for cleaning, either. However, Bragg's ACV is the best I've found, and has the live "mother" in it. While Bragg's is widely available now in grocery stores (at least, it is here in Houston) Bragg's website can show you all the products they sell. If there's something you want but can't find, you can order it there or on Amazon.com. They have a collection of books as well on not only using their ACV but other health topics as well.
Maybe I should do a blog post on Bragg–whaddaya think?
I heard Patricia Bragg on Dr. Hotze's radio show one day and have been buying it ever since. She mentioned something about the vinegar for cats, but I missed it, and never got around to finding out what it was.  At one point I was putting a tablespoon of ACV in my water, but I kind of got out of the habit.
If you're interested in more uses for vinegar, you can find lots more info at Capper's Farmer's website, Grit.com, and this article on Backwoods Home's website too (although a website search will give you all the articles, including recipes.) Of course, there's always the Google search, too. Up to you.
This book on vinegar by Christine Halvorson also has some good tips, like clearing your clogged shower head by soaking it in vinegar. I've done that before, too, and it works very well.
Speaking of those magazines, and Mary Jane's Farm, I've got some gluten-free updates coming soon.
Now that I've covered the subject of that little kitchen condiment, I'll close here and let you go find out what it can do for you. Sure, it stinks, but the smell goes away quickly, and it cleans as well as anything you can buy in Home Depot.
So what are you waiting for? Go get some vinegar!!