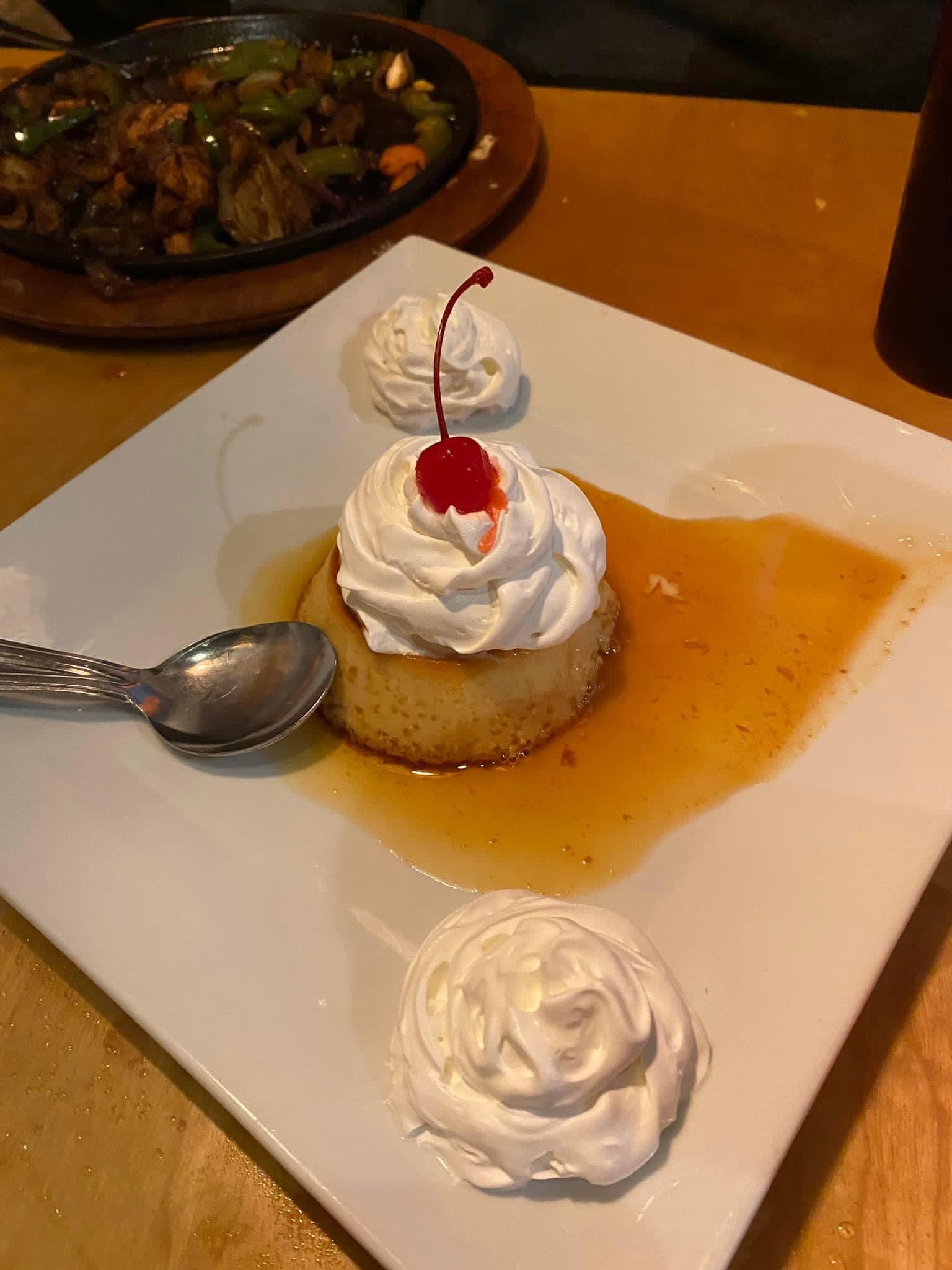 Restaurant Review: El Paso Mexican Grill
El Paso Mexican Grill in Hammond is a tasty place to find yourself. Come with us and visit our other new favorite Mexican restaurant.
Hello again, Dear Readers:
You may remember recently that BF and I went to a new Mexican restaurant in Hammond. Well, guess what? We found another one. We had no idea this was even here. And it's right across the street!
I've also got a couple of updates, so let's get to it.
Misfits Market Update
After my last post, I sent a link to Misfits Market on Instagram, and let them know that I wrote about my experience. They read it and responded that I could send a report to their support team about the carrots that were not in good shape. I declined to do that because they were usable once I cut off the bad parts. Yes,  I'm still eating avocados.
In the meantime, I still haven't figured out why I need to keep the box, so I decided to see if Tab E. Cat was interested. He was.
Ladies and gentlemen, may I present the Cat Catcher 3500.
The Meat Box
My second box from Misfits Market will arrive on Saturday. I was right, you can't do your shopping until your "ordering window" opens, which is a few days before the time they charge your card. In my case, it's Tuesday night at 10:45 pm Central. I have from Sunday through that time to go in and see what they've curated for my weekly order.
I had less trouble accessing my account this time, so that was good. The company puts together a $30 box of organic produce, and it's up to you to change it (or cancel) as you like. I removed most of the fresh produce and added mostly meat. Re-ordered some sugar snap peas and kept the included bag of those cute little sweet peppers. No discount code this time, so I'm a little bummed, but that's OK, I tried to find one.
This week, the website had only turkey bacon and bacon ends, and BF said "no" to the turkey bacon. So, I'm getting one package of bacon ends for the freezer, along with any meat we don't use immediately. I added some ground beef, stew meat, and some chops. Full report in a future blog post.
Valentine's Day
I forgot to recently mention that BF and I tried to have a lovely Valentine's Day. Unfortunately, it wasn't exactly what we wanted. Allow me to explain.
Again this year, BF brought some delicious decorated chocolate-covered strawberries.
He brought home some meat to grill too. The meat was grilled to perfection and delicious. Unfortunately, the second part of our evening wasn't what we'd planned. We had an urgent plumbing problem at the Casa de Rurale that needed attention and couldn't wait. I'll spare you the details. Suffice to say that it sort of changed the vibe.
This year's Valentine's Day was a great dinner, but the "entertainment" was, to say the least, sub-par. Disappointing, but not as bad as it could have been.
At least we weren't facing a winter storm with ice, snow, and a potential power outage.
Update On Buddy The Puppy
The new puppy, Buddy, also nicknamed "Broccoli Stir Fry," has grown considerably since he arrived on January 29th. We have not yet weighed him, but he looks to be about the same size as Spencer.
Unlike Spencer, this 3-month-old canine is strong as an ox. I'm having considerable trouble walking him on a leash and keeping him from pulling me in another direction. Now that he's getting bigger and more rambunctious, I must give the Pitbull periodic time-outs away from the puppy.
Buddy whines, of course, but the pit bull gets some "me time," which usually means sleeping in the back room with me while the pup has his meltdown is on the other side of the doggie gate. BF estimates that Buddy will be at least as big as the pit bull, if not bigger when he's fully grown. Don't know what I'll do when he gets that big.
It's A Joke, Folks
The nickname "Broccoli Stir-fry" is just a tongue-in-cheek description used in the frustration of dealing with an untrained puppy who, we hope, will catch on soon and learn how to dog.
No need to send the animal rights activists over with torches and pitchforks. It's a joke, that's all. We're taking care of him best we can, and the pit bull is just tolerating this weird little creature. There's a lot of growling and snarling when they're not sleeping, eating, or playing outside. The dog is not being mistreated.
The Mexican Night Out
BF and I frequently have what we call "dinner meetings." This is a discussion to decide what we will attempt to pursue for the next evening meal. I usually ask the night before, with occasional requests during the day. Sometimes it works, sometimes it doesn't. He frequently can't make up his mind. "I don't know what I want," he says, but I'm thinking he's deciding on which drive-through window is the easiest to get through at that time.
Recently, on a Saturday night, after I spent the day cleaning and Dancing With The Mop, BF again couldn't decide on dinner. I mean, you can't just throw something out at 6:15 and expect it at 6:30 unless you're talking about frozen pizza or a Stouffer's frozen meal. This is why putting food in the slow cooker is ideal for a Saturday–it's all done. Then he said to me, "I was thinking about Mexican."
Now you're talking.
Headed To Hammond
Since there is a Taco Bell in town, that's my "go-to" for Mexican. Yes, I know it really isn't. On this evening, the plan was to head to Los Primos in Hammond, since we enjoyed it the last time. Off we went only to discover. . .they were closing. At 7:00 pm on a Saturday night. Can you imagine? (Not in Houston, that's for sure.)
On the way, I noticed a Mexican place on the right side of the road (Los Primos is on the left a couple of blocks away.) I mentioned it to BF and asked about going there. He had no idea, he'd never been in it before.
Have I mentioned that I've been here for over five years now?
Well, we left Los Primos to go to the mystery place across the street. Hola, Amigos!
The El Paso Mexican Grill
We pulled into the parking lot and saw quite a few newer vehicles, mostly large pickup trucks. BF says that's a good sign.
Their outdoor sign needs a little work, but I guess that's just because they're too busy cooking for their guests.
It was cold this particular evening, so there were no patrons dining outside. I'm sure when the weather warms up a little more there will be plenty of outdoor dining.
We were greeted by a nice young woman and brought to a nice booth near the front window. A great server named Stephanie came by with the requisite chips, salsa. . .and a mild black bean dip that's just fantastic.
And the menu.
You're totally in control until the chips and salsa show up. We definitely lost control at that point.
We decided on fajitas—BF had chicken and steak combo, and I had shrimp, since these are shrimp I don't have to peel myself. And this is where the pictures end. . .because I didn't think to take any, since we were enjoying everything so much. BF couldn't get over how delicious his fajitas were.
The manager (I think, might be the owner too) is a very nice man who also appears to be Mexican and speaks Spanish came by to see how we liked dinner. BF declared it better than the *other* local establishment. I was impressed. But of course, I thoroughly enjoyed everything, too, and told him so. Everything was delicious, no complaints from me–except, why we haven't been here before?
Now onto dessert.
FLLAAAAAAAANNN!!!!
Oh, yes, they have desserts, including churros, sopapillas, and FLAN. I can't tell you how long it's been since I had a bit of flan. Normally, we don't order dessert. But on this night, we ordered one.
Mildly sweet and creamy, this one came with lots of whipped cream, and two spoons. I did mention to Stephanie that we'd be sharing this one. It's not unusual, she said, and happily obliged us.
BF never had flan before. In fact, he'd never even seen one. He had absolutely no idea what I was talking about. One day I mentioned making a flan, but he gave me that look that says, "this does not compute." Poor thing. Stephanie was kind enough to explain it—part pudding, part custard, with a smooth texture, and not overly sweet like a cake.
After enjoying his fajitas, a few bites of flan with whipped cream hit the spot. I asked him how he liked the flan, he said, "it was OK." Well, he tried it.
Nobody Told Him
So after this visit, he called two of his car-guy friends who frequent the local establishment and asked, "Have you ever been to El Paso Mexican Grill in Hammond?"
Both said the same thing: "yes, we have." BF was flabbergasted to find out that both also really liked the place but never said a word to him. Maybe they didn't want us to go there and find out their little secret. Too late!
Oh, well—it's our new favorite place in Hammond. I don't care what anyone says about it, we're happy we finally made it there. I told BF that El Paso is the place he can take me when he wants to apologize for something, ha, ha, ha.
Our Second Visit
Last week BF had another hankering for Mexican food mid-week, and not on a weekend. His first suggestion was to go back to El Paso, so we did. We were not disappointed, and this time I took a few more pictures.
Greeted by the aforementioned owner/manager, he was again nice and very tolerant of my limited billboard Spanish. He seated us in a different spot than our first visit, and we got to see more of the interesting décor.
Love this wall:
What a beautiful picture:
This painting was my favorite:
Within seconds, a basket of hot chips, salsa, and black bean dip appeared on our table as they did last time. Our waitress was not Stephanie but was equally nice. The place wasn't crowded this time, and we decided to try something different. For BF, it was the Chimichangas:
For me, it was Chiles Rellenos, a roasted poblano pepper stuffed with Queso Fresco, fried, and plated under more Queso Fresco and a red sauce.
Delish! It also wasn't that big, which was perfect. I still took half of it home because, well, chips and salsa. BF did the same thing. That meant no cooking the next night so we could enjoy the delicious leftovers. Plus he always gives me his guacamole.
We didn't order dessert this time, but I did suggest to BF that he try churros. Puzzled as he was, one of the ladies explained that to him. (Little fried sweet dough sticks with cinnamon served with chocolate syrup for dunking.) I mentioned to them that I once had churros with melted Nutella, at an AWAI Bootcamp many years ago in Delray Beach. Their eyes widened at that idea. BF turned his nose up because he hates Nutella. They were that good, but it was in a Marriott Hotel, after all.
I also suggested sopapillas, which BF also didn't understand, until I said, "You know what beignets are? Same thing, served with honey." Ultimately, BF passed on dessert entirely, possibly because I overwhelmed him with info.
More Tex-Mex In Hammond
We are quite thrilled to find another Mexican restaurant in Hammond, and it's definitely our new go-to place. Highly recommended if you're in the area. And if you're not, they have multiple locations around the state, including Monroe, Denham Springs, and New Iberia.
But one odd thing I discovered is that their main website hasn't been updated since about 2017. There isn't a complete list of locations, either. The website on the menu isn't online anymore. And the other oddity is that there are multiple websites for the same company. Or rather. . .well, I'm not sure.
There's a website for one location in Baton Rouge, one in Slidell, one in West Monroe, one in Belle Chase, and another in Metairie. There is also one in Pensacola, Florida, according to the main website.
I'm guessing it's franchised, and each one is individually owned. The websites all say, "family-owned," but I'm not sure if it's one family, or each location is owned by a different family. I didn't think to ask, but then we were enjoying chips, black bean dip, and salsa too much.
Well, whatever the ownership situation is, Hammond will always be our favorite.
El Paso Mexican Grill is located at 1603 N Morrison Blvd, Hammond, LA 70401-1531, and their phone number is 985-956-7223.
Until Next Time
In addition to the upcoming meat box from Misfits Market, I'm working on a few other things to report.
Spring is coming, and that means lovely spring vegetables as well as gardening. Maybe. I'm trying to get BF to think about another round of gardening, this time on the far side of the garage.
He has access to a tractor with something called a "box blade," which would render that area suitable for planting. Two huge tree stumps with an extensive root system are what stand in our way for a nice garden over there. But it's protected from the main area, with an existing fence to help keep the local wildlife (and occasional visits from BigFoot) from destroying it like last time.
I should look for some BigFoot garden décor. Maybe even this sign on the outside of the garage. I bet that would keep the night creatures away from our garden. Along with anyone else who decided to show up.
Well, I still have my paint bucket garden. They're cheap. Maybe I'll try tomatoes again this year. I clipped a bit of basil from last year's plants back in November before the winter chill got here and sprouted them on the kitchen windowsill. They're currently planted in a small ceramic pot. Now I've got two small plants in the kitchen window waiting for the day they can grow outside.
Time to see what Tractor Supply has ready to bring home and plant. BF just turns his nose up. Until next time. . . .
Happy Dining, Amigos!